College Christmas Card Competition Winner 2021
Posted on 10th December 2021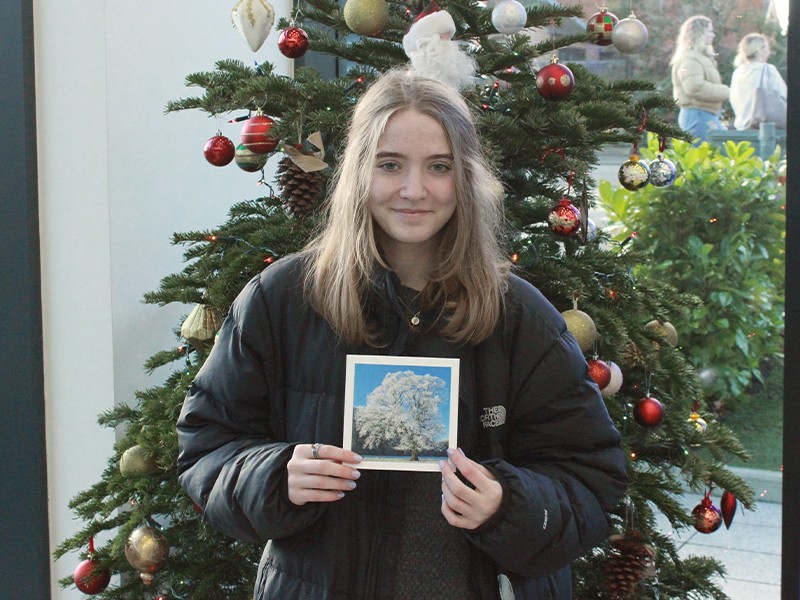 Congratulations to Hereford Sixth Form College student, Tara Hastings, for winning the 2021 College Christmas Card Competition!
Tara, a former Fairfield High School pupil, submitted a photograph of a frost covered tree on a snowy hill. The photograph was taken on a walk near Abbey Dore last year. Tara says she was inspired by the work of Jonna Jinton, "I find her nature photography and videography of Sweden absolutely incredible!"
Tara received a prize of 50 Christmas cards featuring her photograph and a £25 gift card.
Thank you to everyone who entered! We were inundated with fantastic designs; we are incredibly luck to have such a bountiful supply of creative and talented students.