College Choir and English Symphony Orchestra Join Forces at St John's Smith Square
Posted on 1st May 2015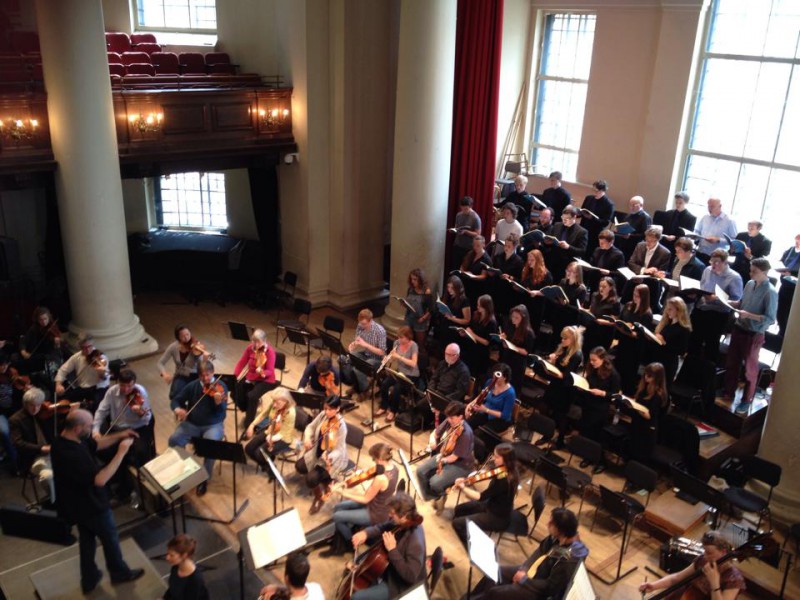 The Academia Musica Choir and English Symphony Orchestra repeated their recent successful concert in Hereford Cathedral in the splendid surroundings of St John's Smith Square in London. The programme traced the origins of the music in Mozart's Requiem culminating in a performance which was widely acclaimed.
Paul Wilson, a professional singer and ex English National Opera soloist said "I was overwhelmed by the quality of the Choir and the success of the Choral Scholarship programme at Hereford." Ken Woods, Musical Director of the English Symphony Orchestra and conductor of the concert said "Congratulations to Aryan Arji of Hereford Sixth Form College for the superb contribution of the Choir. I am very much looking forward to our forthcoming collaborations including the concert of Elgar's music in Hereford Cathedral on 7th October.''
Michael Bochmann, distinguished violin soloist and leader of the English Symphony Orchestra, a strong supporter of the College's Music Scholarship programme said "It was the greatest pleasure to work with you as always. Many congratulations on the Choir."
The October concert well include performances of two masterpieces for string orchestra - the Tallis Fantasia of Vaughan Williams and Elgar's Introduction and Allegro and the World Premiere of a new arrangement of Elgar's Sea Pictures featuring the Academia Musica choir and strings.
Tickets for the forthcoming concert will be on sale soon click here for further details