College Chemists Top Last Year's Success
Posted on 26th July 2018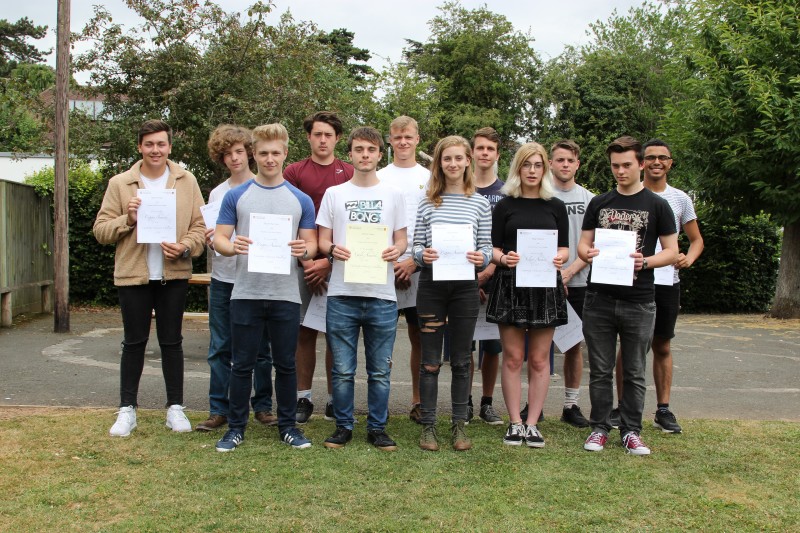 The College's Chemistry Department has celebrated success again in the 2018 Cambridge Chemistry Challenge. Exceeding last year's number of award winners, with 25 students receiving accolades.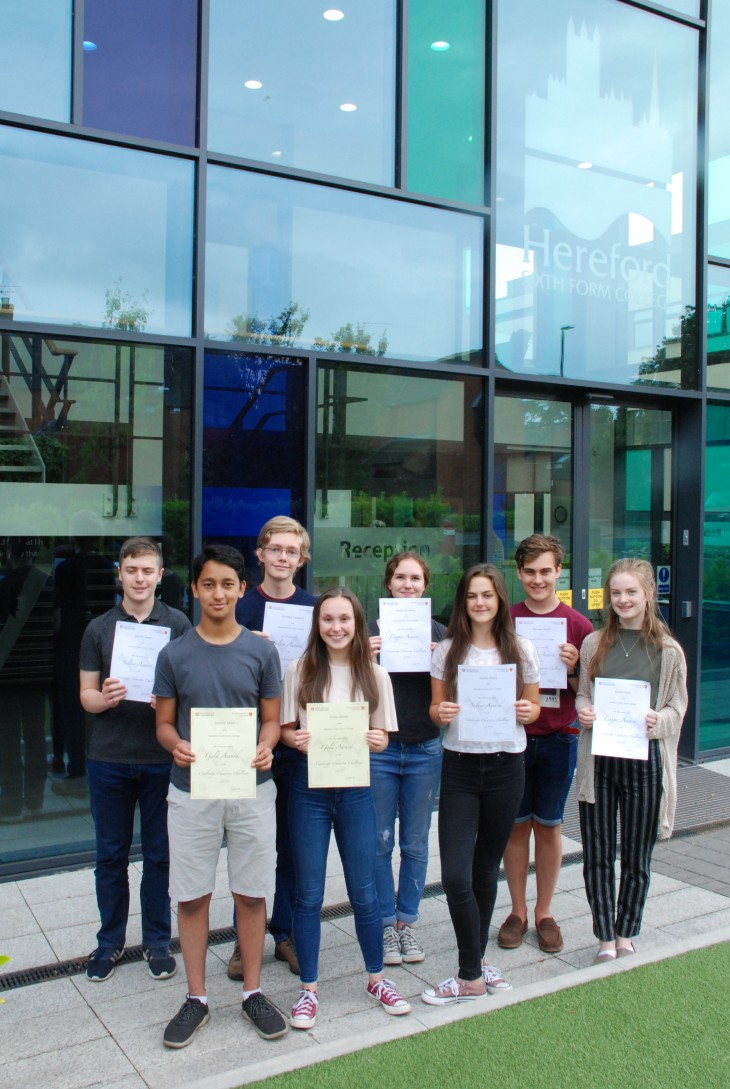 Back Row L-R: Daniel Jones (Silver), Alasdair Casperd (Silver), Pippa Dempsey (Copper), Phineas Smith (Copper) Front Row L-R: Shreya Shah (Gold), Emily James (Gold), Elodie Chard (Silver), Niamh Gray (Copper)
The Challenge is a competition for Year 12 students interested in Chemistry, designed by University of Cambridge chemists to stretch and challenge students, taking them significantly beyond the A Level syllabus and encouraging them to think about science in the way they would at university.
This year, students secured 3 Gold, 7 Silver and 15 Copper awards.
Assistant Principal, Phil Tranter, said, "Once again this is a testament to the dedication and hard work of staff and students in the Chemistry Department and huge congratulations go to all of the award winners."