Christianity: Racist and Irrelevant? A Talk with Rev Kina Robertshaw and Rt Rev Richard Jackson, Bishop of Hereford
Posted on 13th October 2020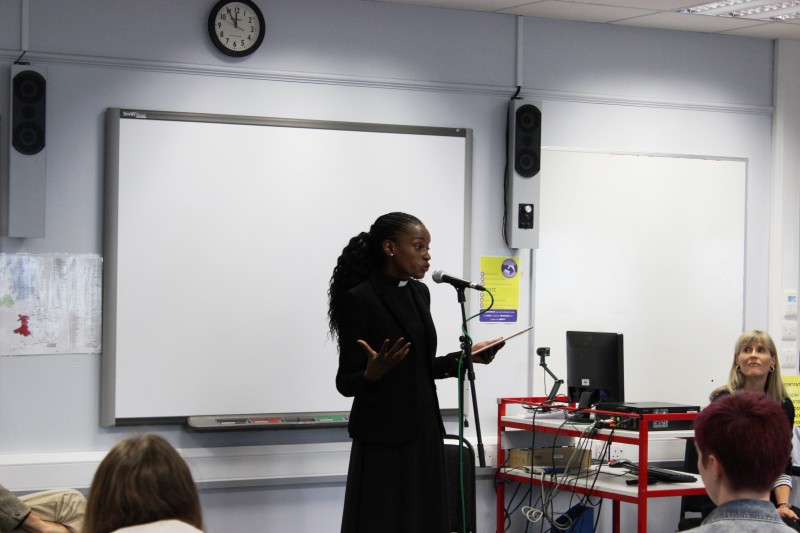 Hereford Sixth Form College students were visited by Rev Kina Robertshaw and Bishop of Hereford, Richard Jackson, to discuss Christianity in relation to racism and relevancy to modern life.
The subject of racism in society and the Church was discussed from a very personal perspective from Rev Kina Robertshaw. She discussed her personal experiences with racism and her decision to join the Church. Rt Rev Richard Jackson talked about the effect of social media on Christianity and his own journey through the Church.
Over 60 students gathered and asked questions about the impact of racism and the way to change attitudes. This was a thought-provoking hour which students found stimulating. Theological issues such as the truth of the resurrection, the problem of evil and the relevance of church in today's society, were all explored, with humour and authenticity.
You can watch a recording of the event below.
This event was part of Black History Month and the College's dedication to providing an inclusive learning environment by advancing equality and tackling discrimination. To find out more about the College and Equality and Diversity, click here.
Deborah Jackson, College Chaplain