Chemistry Department Tops Previous Success in the Cambridge Chemistry Challenge
Posted on 6th August 2019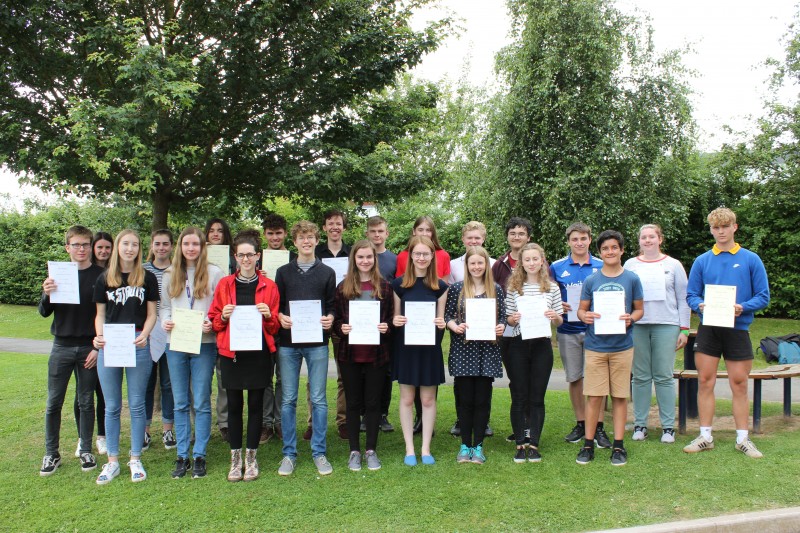 The College's Chemistry Department is thrilled to announce its best ever success in the Cambridge Chemistry Challenge.
The Challenge is a competition for Year 12 students interested in Chemistry, designed by the University of Cambridge chemists to stretch and challenge students, taking them significantly beyond the A Level syllabus and encouraging them to think about science in the way they would at university.
This year, students secured 7 Gold, 10 Silver and 19 Copper awards. Exceeding last year's number of award winners (25), with 36 students receiving accolades.
Peter Cooper, Principal, was delighted to hear of the students' success saying, "Huge congratulations to all of the award winners. These achievements reflect incredibly well upon our hard working students and dedicated staff."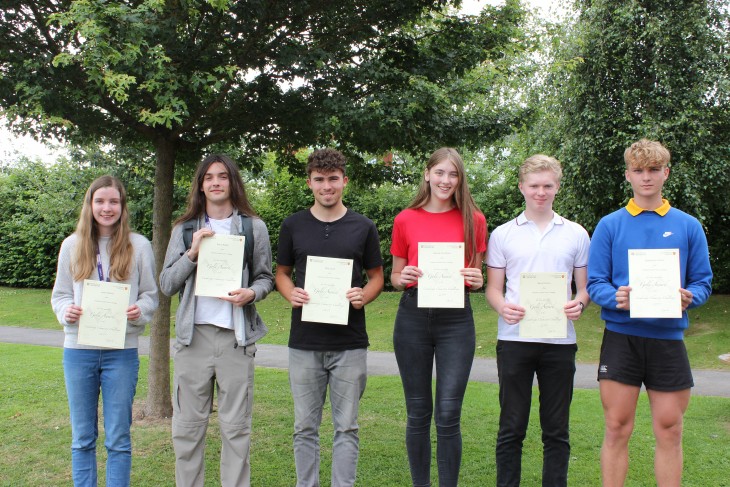 Gold Winners Pictured L-R: Leila Hewitt, Buck Blake, Rob Lyon, Emma Mumford, Bevis Drury and Sebastian Dixon