'Care with a Can' - A Harvest Offering for Hereford Food Bank
Posted on 12th October 2020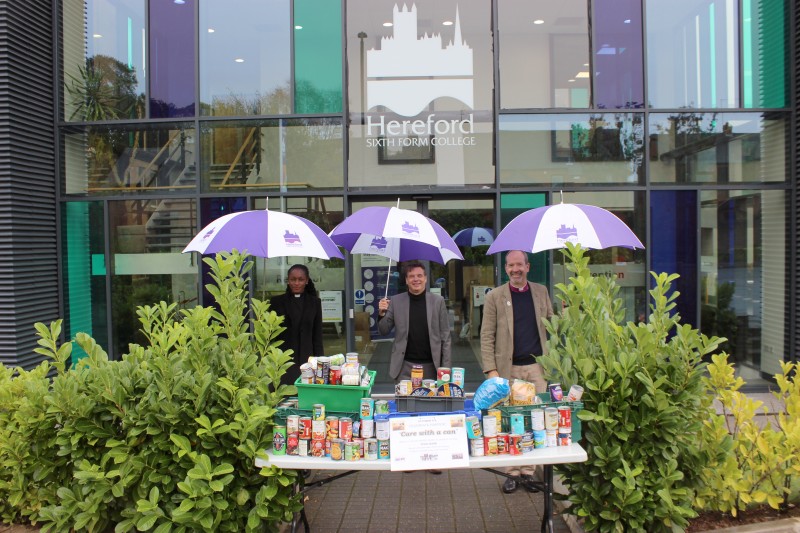 Early autumn has traditionally been the season of Harvest, a time when communities have expressed gratitude for the harvest of food and those who produce and supply it. Many of us live in rural communities which rely on agriculture, so the Harvest Festival is still relevant to our lives.
We are all aware of the extremely challenging economic climate and the increased reliance on food banks by so many. In these times, we should remember the hungry and be grateful to those who help run our food banks.
During the first week of October, Hereford Sixth Form College students and staff collected canned a large donation of tinned foods for the Hereford Food Bank. On Monday, 12th October 2020, the Bishop of Hereford, Rt Rev Richard Jackson, visited the College to bless the cans before they were donated to Hereford Food Bank.
The Hereford Food Bank is an independent local charity supporting Herefordshire residents in need of help. They are collecting donations in all local supermarkets or arrangements can be made by visiting their Facebook page or website.
Deborah Jackson, College Chaplain.