BTEC Sport Ranks Highly at Hereford Sixth Form College
Posted on 1st July 2015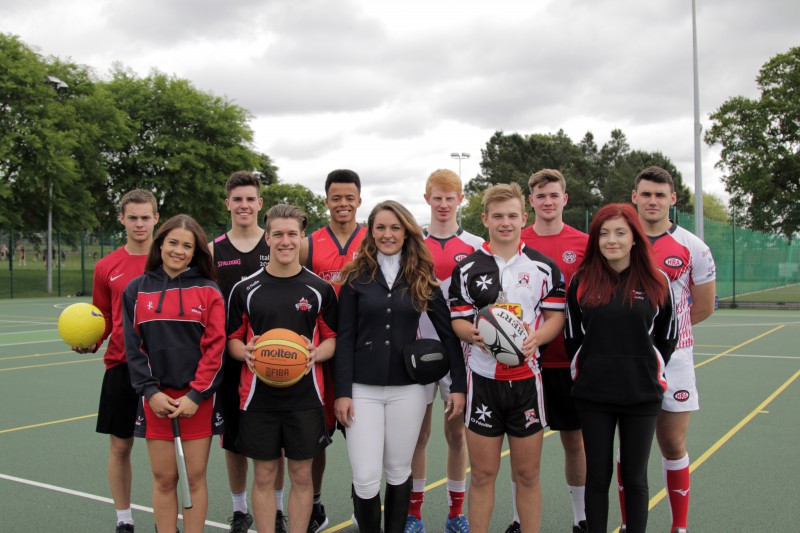 A bumper number of students celebrated their BTEC Sport & Exercise Science examination results at the College recently. Every student passed the course with strong grade performances.
The College is the biggest centre for this qualification in the county and many ex-students go on to the leading universities offering sports-related courses.
This year's cohort included some stand out performances from Emily Denson, a GB International Horse Rider, Tom Neal, an International Rugby player for Malta and Kieran Henry-Fellows a Basketball player who plays for Team Birmingham U18s.
Kieran said, "I choose Hereford Sixth Form College as I could combine my studies with the Basketball Academy. The facilities and coaching at the College provided vital resources and knowledge to improve my skills. The BTEC course opened new pathways, providing a brighter future for me in sport."
Footballer, Charlie Coles, is heading to university and said, "Doing the BTEC Sport & Exercise Science course has really been a great stepping stone. The assignments and self-directed study have helped set me up for making the next step to university."
Head of PE, Andy Douthwaite, said, "The results achieved by our students are testimony to the amount of work and effort they have put in over the two years. The BTEC at Level 3 is certainly not a soft option and these students have an excellent grounding to go on and be successful in their chosen careers."