Books2Africa
Posted on 16th March 2017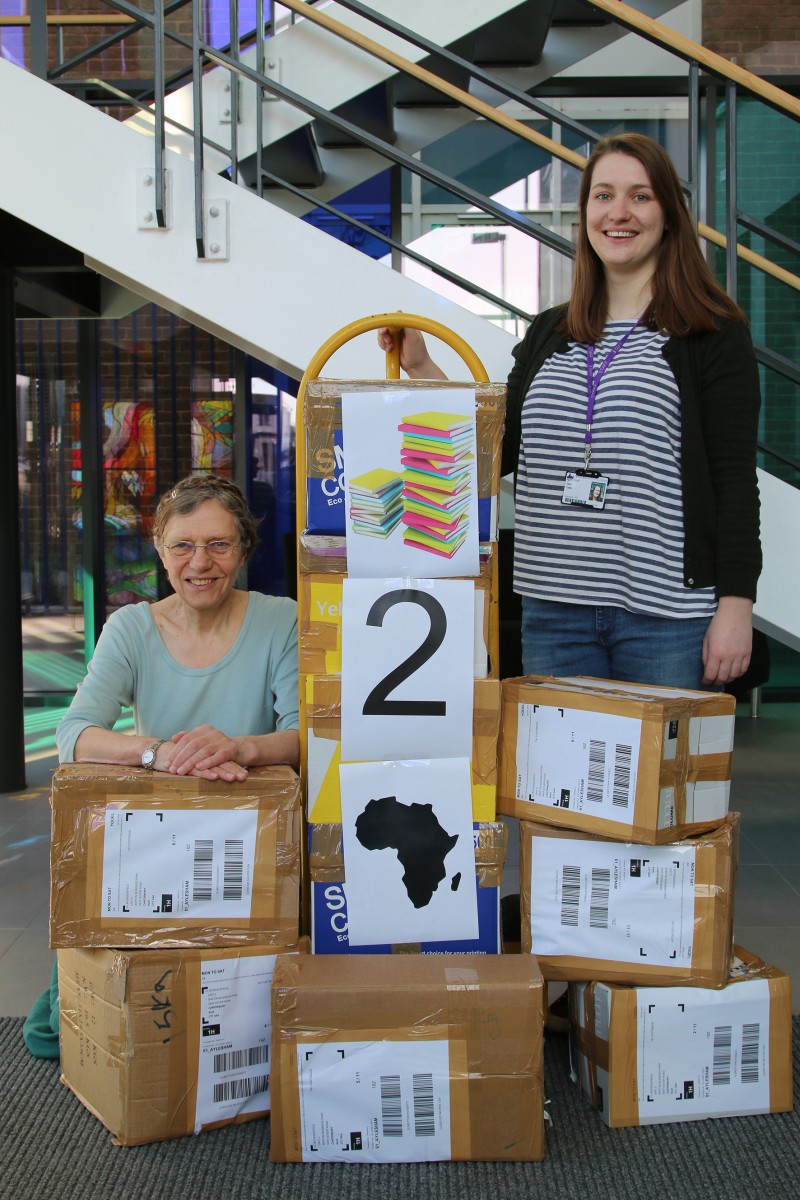 With frequent changes to course syllabuses, it's no surprise that schools and colleges have a regular turnaround of educational textbooks.
The College Library usually sends our unwanted textbooks to Betterworld Books, an organisation which finds new homes for books.
Last summer, Mathematics Tutor, Ruth Stanier, uncovered a large supply of Psychology books in a cupboard. The books were no longer in use but were in very good condition. Unfortunately, Betterworld Books couldn't take them.
Ruth looked online and discovered a charity called Books2Africa who were happy to take the books. Ruth said, "I was worried about how appropriate British Psychology books would be in Africa. Although we are all the same psychologically, I was afraid that the examples would be so Eurocentric that they would not be appropriate. However, when I heard that they would be used for first year university courses in countries such as Nigeria, and that they would be suitable, I was very happy for them to be used. I think it is useful for university students to know about cultural differences."
Ruth made arrangements with Books2Africa and, with the help of staff from the Library, packed up 11 boxes of textbooks. Each box cost £7 to ship. The Psychology Department paid for two boxes and individual Psychology tutors made personal contributions. The Library paid for one box using funds from the student charity pot and Ruth paid for the rest herself.
It's really good to know that books that were once lying in a cupboard unused, are now going out to Africa to help support someone else's education.
Ed.