Aspiring medics celebrate exceptionally high number of offers from medical schools.
Posted on 7th May 2021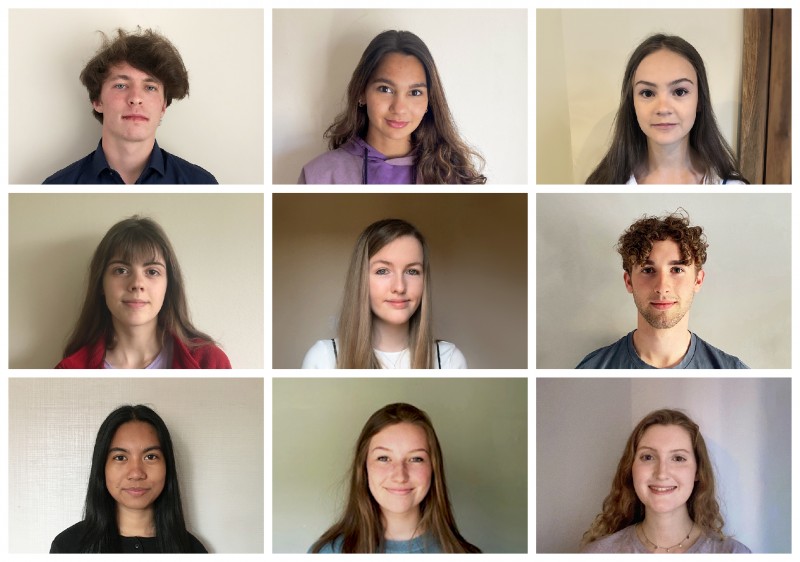 Hereford Sixth Form College's applicants for Medicine have yet again secured an outstanding number of offers from medical schools, with 80% of our 25 students applying for Medicine for 2021 receiving one or more offers. Three of which are offers from the universities of Oxford and Cambridge, a record achievement! This far exceeds national statistics for applicants of Medicine, where on average across all UK medical schools there are 10 applicants for every place available.
Peter Cooper, Principal of Hereford Sixth Form College, is extremely proud of the students' success; "In these challenging times, it is a delight to witness the achievement of our students in so many ways and in so many fields. The College has a strong record of offers for Medicine over the years and it is highly satisfying that this has continued despite the considerable obstacles that everyone has faced. Our standards continue to be as high as possible and throughout this time we have merely adapted our approach. The student body have responded magnificently and the Medicine and Oxbridge success, as well as that of our general university entries and apprenticeships, demonstrate this clearly. Well done to the students and staff!"
Students who are considering applying to medical schools at the College have access to dedicated support programme tailored to their unique needs that supplements their academic studies. A programme that ensures they receive comprehensive, and timely help and guidance for securing work experience and volunteering placements, preparing for their clinical and biomedical tests (UCAT and BMAT), and preparing for medical school interviews. The support programme also makes sure students are fully aware of other opportunities that will further strengthen their application, such as guidance for wider reading, medical school taster days and residential courses for aspiring medics.
Conor Burton, who has been offered a place at the University of Exeter, said: "The one-to-one support from Paul Marshall, Careers Support: Medicine, Dentistry and Veterinary Medicine at Hereford Sixth Form College, and the support of the Careers Department as a whole has been invaluable with my application to study medicine. Providing me with guidance, knowledge and confidence, allowing me to put in the strongest application I could. The opportunities provided for finding volunteering placements, work experience and super-curricular activities gave me all the tools I needed to make a really competitive application."
In addition to the formal support programme, there is a student led Medicine Society (MedSoc) that meet regularly to present and discuss medical related topics, creating a community of like-minded students. The MedSoc group also benefit from the insight of a range of invited speakers from medical school admissions tutors to medical practitioners.
Ella Chamberlain, who has received offers to study Medicine from both Queen's University in Belfast and Hull York Medical School said: "Being part of MedSoc and meeting other medicine applicants has been of great help, and the support from Paul Marshall was also very helpful and encouraging. Hereford Sixth Form College has a great community of aspiring medics. I believe it's important to have peer support from people in the same boat and the guidance from Paul on personal statements, application strategy, and interview practice gave me so much more confidence in my application."
Paul Marshall who manages the support programme for students wishing to apply for Medicine said "Having worked closely over the last two years with all our current Medicine applicants I feel extremely proud of what they have achieved, and rightly deserve. As well as having the ability to achieve the high A-level grades demanded by medical schools, they have become strong independent learners with a natural interest and enthusiasm for a wide range of medical science topics and have also so clearly demonstrated possession of those key personal qualities demanded and so valued by the medical profession. I wish them all the very best in the challenging but extremely rewarding profession they are entering."