ASPIES Society Talk from National Autistic Society
Posted on 18th April 2018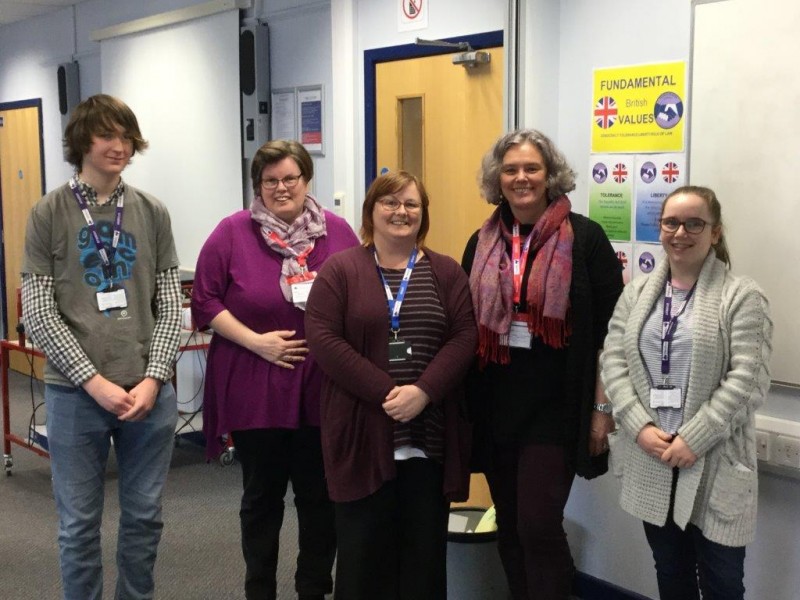 In order to celebrate World Autistic Awareness Week, 26th March - 2nd April 2018, Fraser Gray and Ellen Lowe, arranged for Debbie Hobbs and Sarah Gillie from the Herefordshire branch of the National Autistic Society to talk to staff and students about how the world can be seen by people with autism and autistic spectrum disorder.
Fraser led the event with his own presentation where he shattered many of the myths and stereotypes about Asperger's.
The presentations were followed by a Q&A session, allowing members of the audience to find out more about these issues.
For more information about autism and Asperger's, see the National Autistic Society website or take a look at the College's Learning Support pages on our website.