Art & Photography students participate in a Ghana - UK photographic exchange project
Posted on 18th February 2022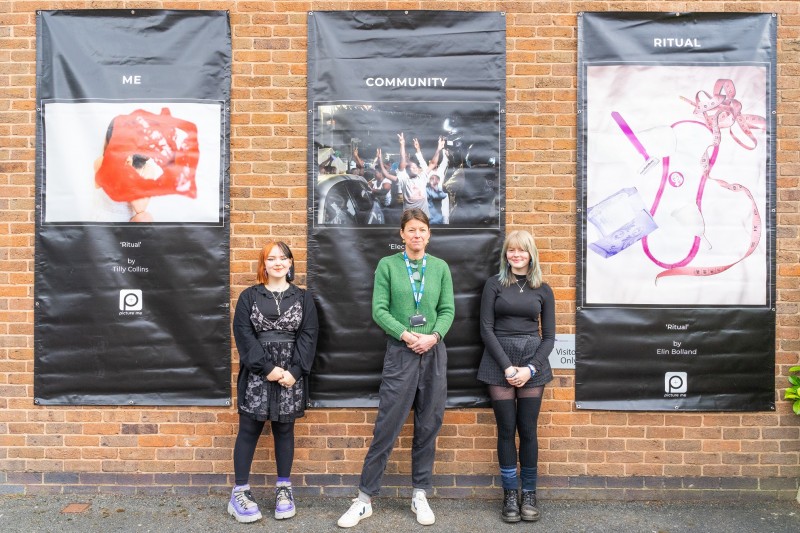 Hereford Sixth Form College's female A Level Art & Photography students have been given a unique opportunity to not only engage in a peer-mentoring programme but work with internationally renowned photographers, led by Ghana's top photographer, Senyuiedzorm Adadevoh. The Department has also been gifted three Canon cameras for students to use as part of the Ghana - UK photographic exchange programme.
Students have focussed on taking pictures that tell a story and bridge boundaries and borders to empower young women to connect, share and inspire through photography. This creative exchange of ideas and mentoring has been an incredibly valuable and enlivening process.
Our Art & Photography students have not only been supported to a high-level photographically but also given a fantastic opportunity to develop work and gain experience in a professional creative forum through potential apprenticeships and a final exhibition of work at Latitude festival.