Another Win for Former Student at International Boxing Event
Posted on 15th February 2016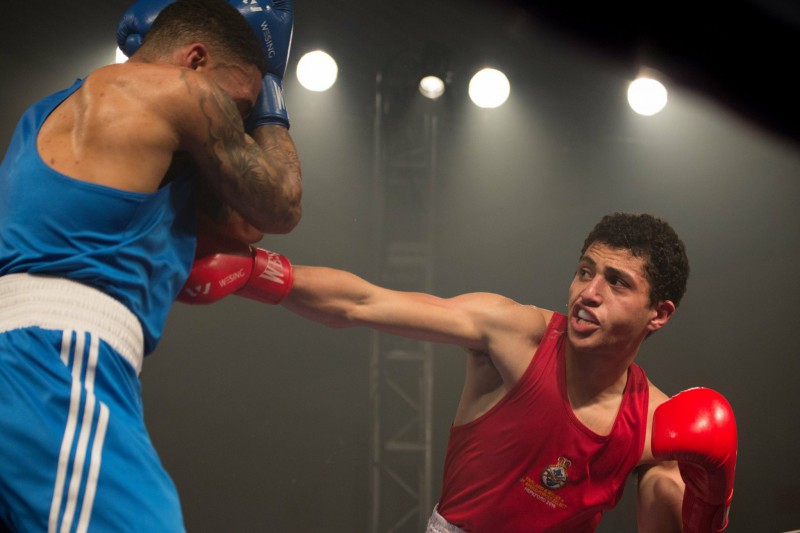 On Saturday night (13th February 2016), former student, Yusuf Abdallah, returned to the College's Sports Hall where he first met the coaches and staff who had trained him in the art of boxing.
Yusuf, now a medical student at the University of Birmingham, fought for the first time in front of a home crowd, the sole Herefordshire representative at this prestigious televised show. Yusuf didn't fail to impress with a quality performance, out-boxing an aggressive Curtis Dowie from the 2nd Battalion of the Parachute Regiment.
Yusuf's first steps into boxing were via a sports taster session run by South Wye Police Boxing at Hereford Sixth Form College. This gave Yusuf an understanding of the discipline and skill required to make a competitive boxer.
After the six week course, he followed coaches Vince McNally and Richie Roberts to the South Wye Police Boxing Academy to continue his boxing education, picking up the necessary footwork and technical ability required to hit without being hit.
Club Secretary, Vince McNally, said, "We are all so proud of him now as he progresses with his academic studies and still finds time to box competitively."
Click to see what The Hereford Times had to say.