Another Set of Impressive A Level Results for Retiring College Principal
Posted on 17th August 2017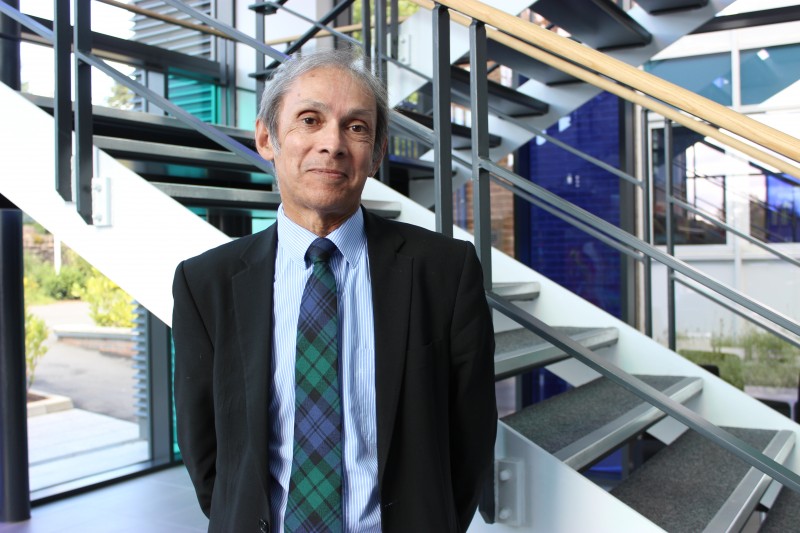 Another set of impressive A level results which are a fitting tribute to the end of Dr Jonathan Godfrey's 20 years as Principal of Hereford Sixth Form College.
During this time the College has doubled in size, gained the highest recognition from Ofsted Inspection and been awarded the inaugural Sixth Form College of the Year award.
Jonathan has worked closely with UCAS, the university admissions organisation, as well as establishing close links with the Hay Festival, resulting in the much celebrated Hay Level mini lectures by eminent celebrities. During his tenure he was also the Chair of the Sixth Form Colleges' Association and was awarded an OBE for his work in 2013.
Jonathan will continue his relationship with the College working with the Music Department and teaching some Critical Thinking classes.
Peter Cooper, who has worked with Jonathan as his Deputy throughout this time, takes over as Principal and understands that key factors in the College's success have been its excellent staff, who go the extra mile for their students, the range of courses and enrichment opportunities it offers and the College's ethos and values.
"I am honoured to be taking over the role of Principal from Jonathan and wish to pay tribute to all he has done for the College and the local community. We are all about getting the best possible experience, challenge and support for our students and that will not change. This year's results again demonstrate what our young people can achieve with the right courses, teaching and considerable effort that they have made."