Another Great Placing in the UK Senior Team Mathematics Challenge
Posted on 15th November 2018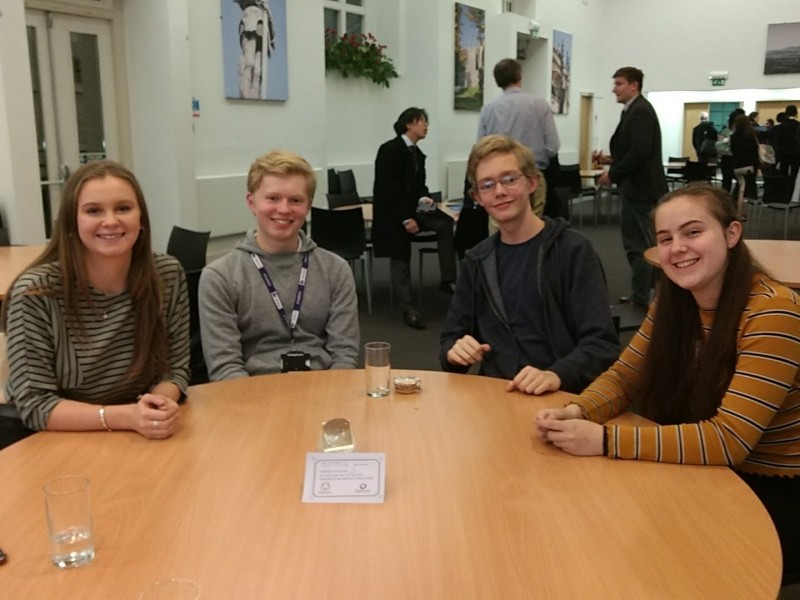 A team of 4 young mathematicians represented Hereford Sixth Form College at this year's annual UKMT Senior Team Mathematics Challenge, on the 13th November 2018. The West Midlands regional final was held at Malvern College and consisted of three rounds combining high-end mathematical thinking, number manipulation and mental arithmetic under an immense time pressure.
Out of the 15 teams participating in this year's competition, Hereford Sixth Form College placed seventh.
This year, the competition was tough and the margin of error tight. The competition was scored out of a total of 182, and there were only 15 marks separating first place and seventh place, with the competition organiser admitting the West Midlands showed one of the higher standards seen across the country.
The team comprised of Catie Sheridan, Bevis Drury, Alasdair Casperd and Rosie Eccleston.
Dr Ali Everett, Mathematics Tutor said, "I could not be prouder of how our team did. It was probably one of the stiffest competitions I have seen in the years I have been taking teams. I think the team should be immensely proud of themselves and how they have done."
For Alasdair and Rosie, this is the second (and final) time they can participate, but Catie and Bevis are already strategising for next year's competition.