American Visitors Enjoy Herefordshire Culture
Posted on 23rd June 2014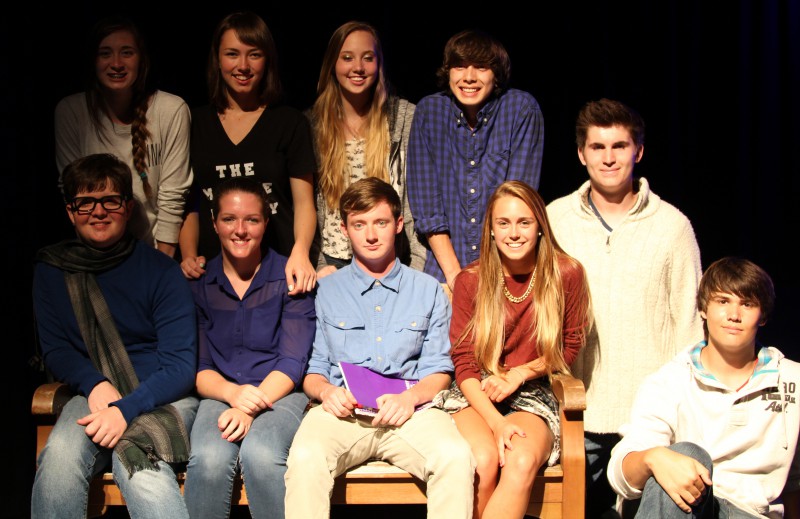 Hereford Sixth Form College has played host to 23 American high school students from the state of Georgia. The trip was organised by Gwyn and Gail Jones, both newly retired Drama teachers, who have lead similar trips for the last seven years.
Gwyn Jones responded to the question "Why do we do this?" with the old saying
travel broadens the mind. This truly is the case with all of the travellers involved as they enjoy England at its best. The sun has shone all the while during the trip and the rural location of Hereford is absolutely beautiful"

The guests spent their first few days in London followed by a brief stay in Stratford-upon-Avon and then on to Hereford for what is regarded as the most important part of the trip. Gwyn and Gail seek to introduce young American students to the British way of life by having them stay with College students, experience British home life and get a flavour of the English education system.
On Monday all of the students, guests and hosts alike enjoyed a pub supper at The Bell in Tillington. They were offered a range of traditional meals including roast beef and fish and chips.
On Tuesday they presented a play that had been rehearsed in Georgia, Almost, Maine, as a way of outlining American culture. They have taken part in an Evensong Service at Hereford Cathedral and listened to Academia Musica perform part of their extensive repertoire. One day was spent at the outdoor museum at St Fagan's and a visit to the Big Pit. The week was topped off with a hog roast.