Academia Musica Perform Fauré and Mozart Requiems
Posted on 28th January 2015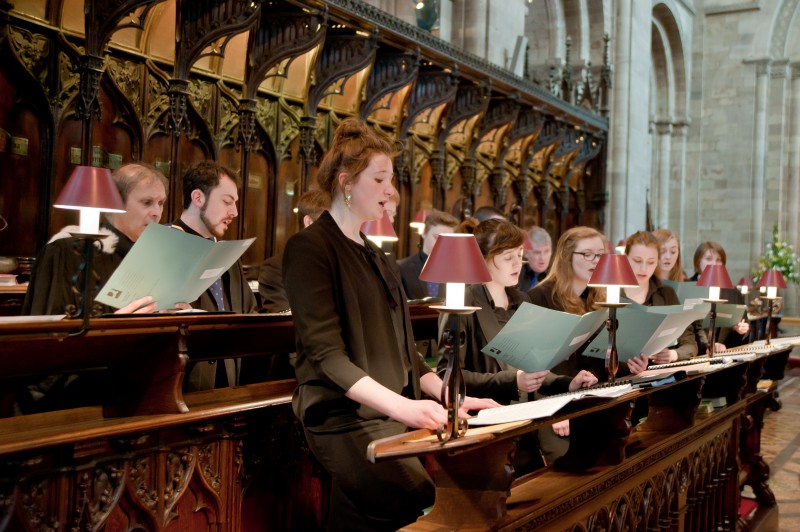 The Academia Musica Choir will be performing two evergreen staples of the choral repertoire next Friday, 30th January in Belmont Abbey.
Although they share the same text for the most part, the two works are dramatically different in style, Mozart's providing a fiery vision of the Day of Judgement while Fauré's is a more contemplative meditation on what awaits us after death. The concert, which begins at 7.30pm, will be directed by Aryan Arji and accompanied on the colourful Nicholson organ by Robert Green; the soloists are Lucy Bowen, Michael Ash, Jon Weller and Roger Langford.
The Academia Musica Choir, conducted by Aryan O. Arji, is a semi-professional ensemble which has a recording contract with Priory Records, broadcasts on the BBC and has performed with professional ensembles such as the English Symphony Orchestra and Oxford and Cambridge University Choirs. The choir performs a substantial repertoire of sacred music every week in British cathedrals as well as productions of large-scale works and debut performances of contemporary works. Their most recent recording, which completes their series of the collected vernacular works of John Sheppard, is due for release early in 2015. Forthcoming projects include Fauré and Mozart Requiems with the ESO in Hereford Cathedral and St John's, Smith Square, London and a tour to Germany in summer 2015.
Tickets for the concert (£10/under 18s free) are available from Malvern Theatres by phone (01684 892277) or in person.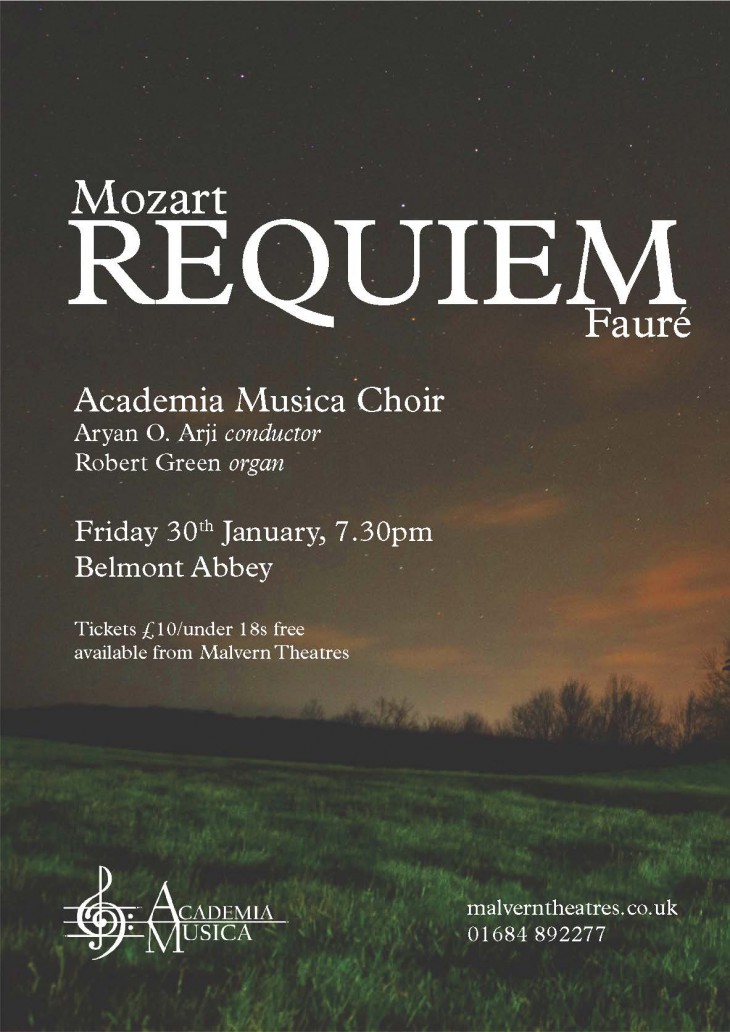 Fauré and Mozart Requiems