Academia Musica Choir: The Late English Romantics
Posted on 22nd June 2015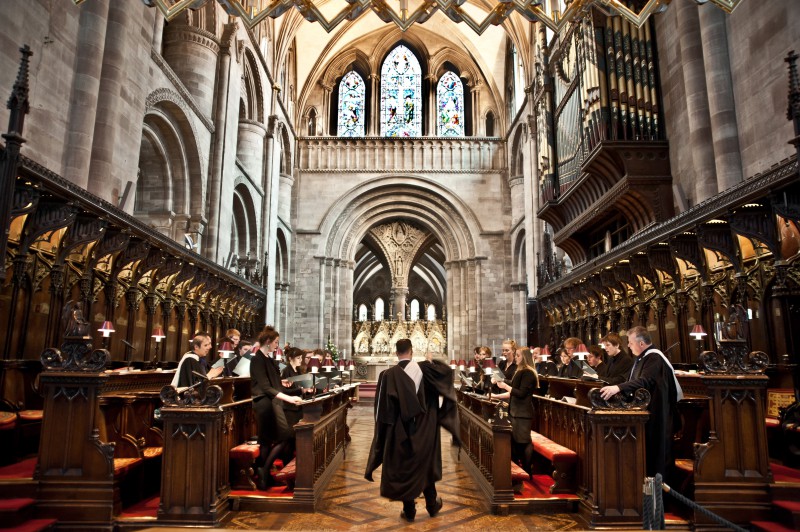 27th June 2015 at 7.30pm
The Academia Musica Choir returns to Malvern Priory with a programme of English choral music from the late nineteenth and twentieth centuries. From the Victorian grandeur of Stanford's For lo, I raise up to the devastating sonorities of Howells' Take him, earth, for cherishing, their programme deftly charts the evolution of the English style up to the late 1900s.
The Academia Musica Choir, conducted by Aryan O. Arji, is a semi-professional ensemble which has a recording contract with Priory Records, broadcasts on the BBC and has performed with professional ensembles such as the English Symphony Orchestra and Oxford and Cambridge University Choirs. The choir performs a substantial repertoire of sacred music every week in British cathedrals as well as productions of large-scale works and debut performances of contemporary works. Their most recent recording, which completes their series of the collected vernacular works of John Sheppard, is due for release in summer 2015. Forthcoming projects include Elgar Sea Pictures with the English Symphony Orchestra in Hereford Cathedral in October.
Tickets for the concert (£12/under 18s free) are available from Malvern Theatres (malvern-theatres.co.uk), by phone (01684 892277) or in person.