A Visit from the Royal Society of Chemistry: Spectroscopy Workshop
Posted on 23rd March 2017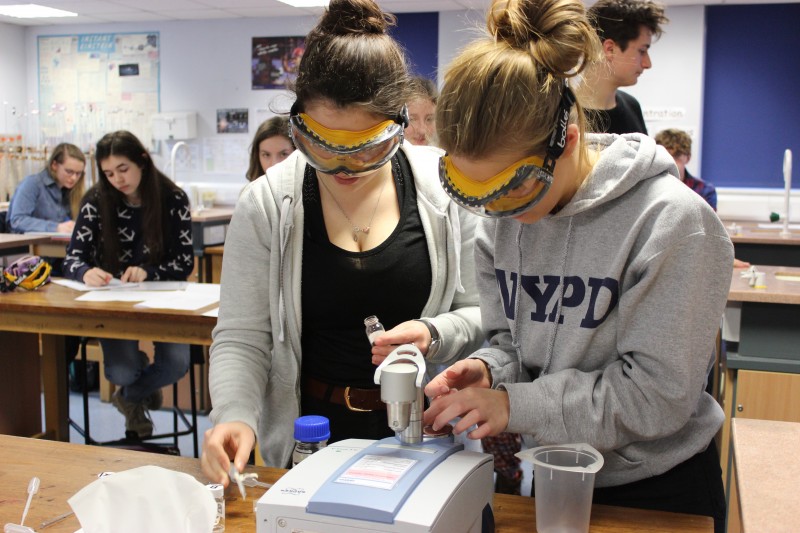 On 20th and 21st March, Selina Kermode from the Royal Society of Chemistry (RSC) delivered six Spectroscopy workshops to over 100 of our A Level Chemistry students. Selina was assisted by two Chemistry undergraduates from the University of Warwick; Alice Partridge and Georgia Thornton.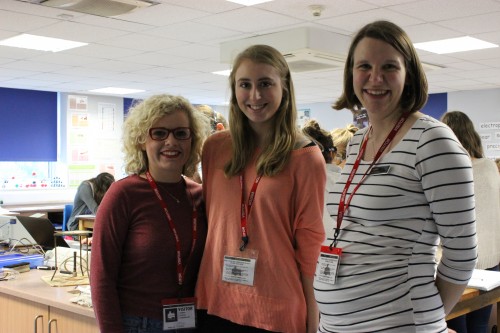 Pictured L-R: Georgia Thornton, Selina Kermode and Alice Partridge
The workshop involved using infrared spectroscopy to identify a selection of unknown organic samples. Selina demonstrated how to use the spectrometer before students were able to try out the apparatus themselves to determine the chemical bonds present in each of the unknown compounds.
Having obtained results, students set about trying to identify their samples by combining their findings with the mass spectra and empirical formulae of the unknown compounds.

To interpret the wide range of analytical data in this way helps students to develop their problem solving skills.
The spectrometer itself costs around £17,000 so it was a rare opportunity for students to gain hands on experience on such a sophisticated scientific instrument.
Many thanks go to Selina, Alice and Georgia for their time, expertise and enthusiasm.
You can read more about their visit on the Royal Society of Chemistry's website here.