A successful year for Dance and Musical Theatre students
Posted on 30th June 2021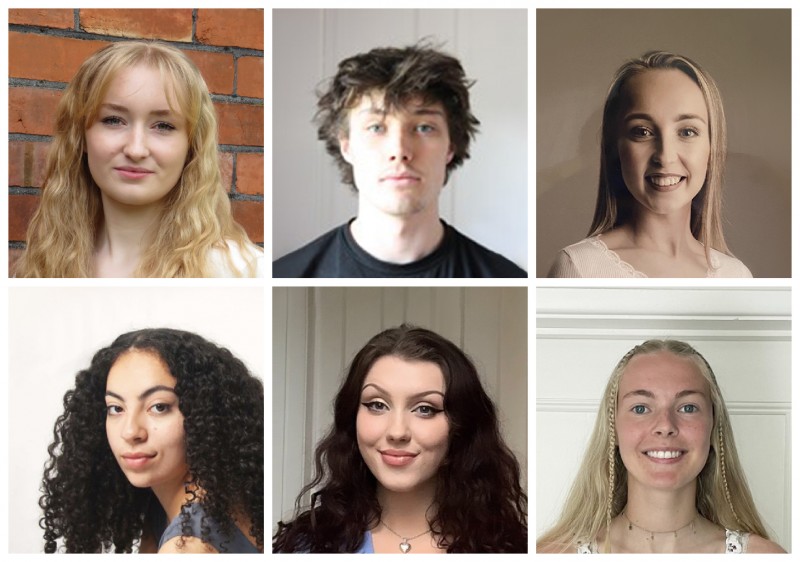 This academic year has been incredibly successful for Dance and Musical Theatre students at Hereford Sixth Form College; with 14 students, over 90% of those that applied, having gained places at the UK's leading Dance and Musical Theatre institutions.
This is an exceptional achievement that illustrates the hard work and determination in our students, who have excelled despite the challenges of the Coronavirus pandemic. The highly competitive institutions include: Royal Academy of Dramatic Arts, ArtsEd, Bird College, Performer's College, Northern School of Contemporary Dance, Laine Theatre Arts, Wilkes Academy of Performing Arts, and London Studio Centre.
The Theatrical Arts department have gone from strength to strength, showcasing the excellent standard of teaching at Hereford Sixth Form College. Students excelled in their digital auditions demonstrating their incredible talent, hard work and dedication so valued by these prestigious institutions.
Bella Francis, a former Wigmore High School student, has earned a place at the Royal Academy of Dramatic Arts (RADA), and is excited to be part of the industry she has admired since childhood, "It is such an honour to have received offers from such highly-esteemed conservatories, especially in a time where the arts are suffering. I am immensely proud of both myself and my peers for what we have achieved, and I am looking forward to seeing where the future takes us. Studying at Hereford Sixth Form College hugely helped me to achieve my goal, both with the superb teaching staff, who have pushed me to work harder and be the best performer I can be, and the extra-curricular activities at the College, which I am lucky to be a part of."
Students at Hereford Sixth Form College benefit from a strong provision for the Performing Arts, with fantastic enrichment opportunities such as Upstage Productions, the student-led production company, and the dedicated Performing Arts Academy, a bespoke acting coaching program. The recent digital performances, Upstage Connections, are an excellent example of how the Theatrical Arts at Hereford Sixth Form College has persevered throughout the disruption of the Coronavirus pandemic.
Maisie Bircher, a former St Mary's RC High School student, told us the impact these opportunities had on her applications; "Studying at Hereford Sixth Form College has helped me improve incredible amounts! In my first year of studying BTEC Musical Theatre I developed dance skills I would never have believed that I could possibly learn … Having experience in performing Shakespeare and creating performances virtually during lockdown, both experiences I had through the Upstage Production company also enriched my personal statement and my performance in interviews. Having participated in the Upstage Connections series gave me a unique perspective I could share about creating new material as a performer during a time when no theatre was allowed, and I was asked a lot about this by interviewers." Maisie has received an offer from Leeds Conservatoire.
Eve Carter, a former St Albans RC High School student, has received offers from Wilkes Academy, Urdang Academy, and Performers College. "I've always loved performing, whether that be dancing, singing or acting but for a long time I thought of it as just a hobby… During my time at College was when I really saw my passion and flare for performing reach an all-time high and I was able to use the enthusiasm and encouragement I received from both my peers and teachers to grow as an individual. Without the help and constant support I received from my Dance and Musical Theatre teacher, Kim Owen and Drama teacher, Lauren Williams this opportunity would never have been imaginable, so for them I am forever grateful."
The range of Dance and Musical Theatre courses that our students have received offers for at degree level, will no doubt lead them in good stead to a strong career in the Performing Arts industry.
Congratulations all!