Depart the Black Dog @ Play (18+ Event)
7:00pm on 31st August 2017

Thursday, 31st August sees the pre-launch of Depart the Black Dog at Play Nightclub, Hereford.
The pre-launch is a band night being organised by ex Hereford Sixth Form College student, Ché Lindor, and is a fundraiser for the Depart the Black Dog charity.
The Depart the Black Dog charity intends to work in the local area initially, to help bring people with mental health issues together through music, dance and art therapy.
Artists playing at the pre-launch include:
Tickets for this event are £5 from Nilam Music, Aubrey Street, Hereford HR4 0BU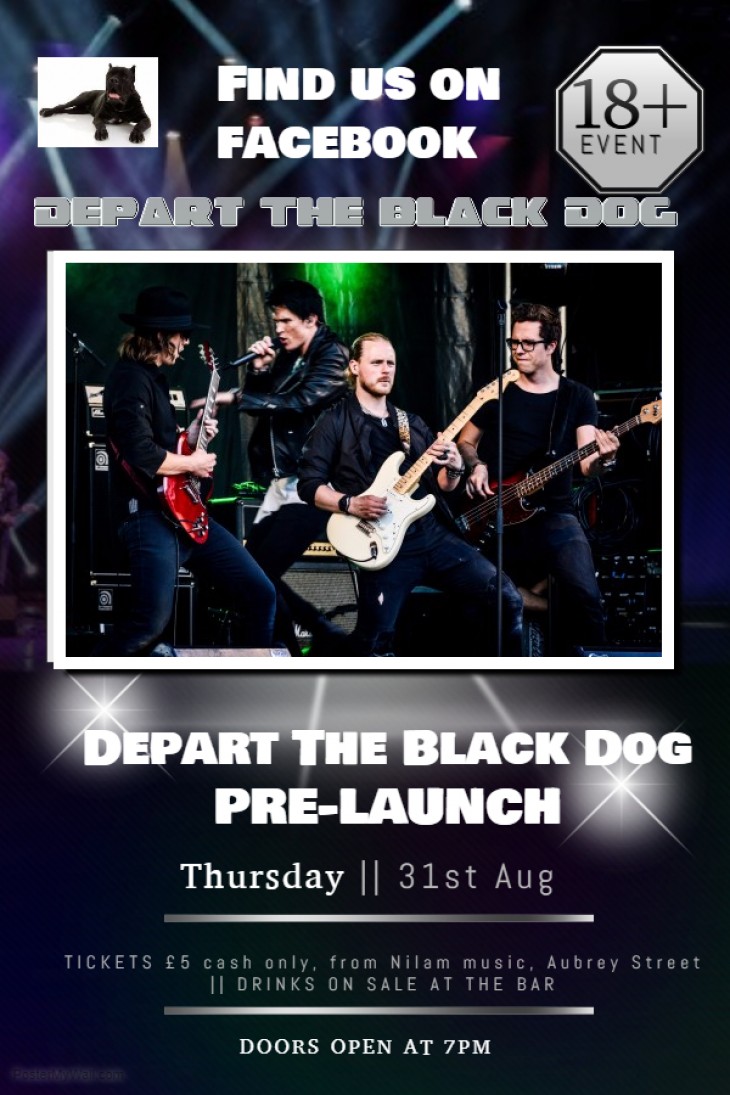 Depart the Black Dog