The Rural Dilemma
Posted on 27th March 2017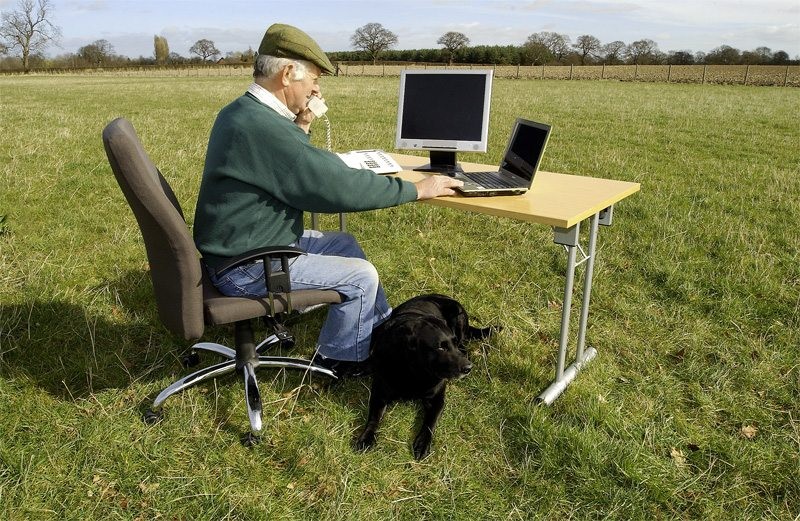 Photo credit: http://www.nynet.co.uk/calling-all-community-internet-service-and-access-network-providers/
The modern compromise of rural life:
If my grandad was reading this, I'm sure he might struggle to understand the problem. In his day, walking five miles to school every day was considered normal. The idea of starting a fire with a match was unheard of and cleaning out the horses was more regular than brushing your teeth. How times have changed.
The need for the Internet is greater than ever. Businesses rely on it for marketing and advertising, communication and gaining information. It has become crucial to making a living. So why haven't we all got access to it?
I understand that cost is a factor. A friend of mine was told a few months ago that he could have broadband download speed of 5Mbps if he was willing to cough up around £42,000 to install it. Now, while I haven't personally seen his invoice statement, I do somehow struggle to believe that a part-time weekend waiter is quite touching the heights of a professional footballer's daily salary. I also understand that it is a lot of money for the likes of BT to invest in, to supply internet to the six nearby houses; yet there is surely a compromise.
BT have been paid billions to improve and expand their national network and yet a recent Ofcom public consultation found that the money is being pressed into upgrading existing lines to superfibre in cities and towns and very little of it ever getting near those who have nothing. If we let this carry on, the cities will move into the flying car era with us rural folk still sat around wondering what all the fuss with matches was about.
Although we may have the picturesque views and tranquillity that come with rural living, you cannot live off a view and we don't have what is becoming the crucial factor in sustaining a business that our city counterparts take for granted. We hear time and time again that superfibre broadband should be available for all, but some of us would appreciate ANY broadband, never mind the speed.
Benjamin Chilman (Studying A Levels in Business Studies, Geography and Government & Politics)