Summer Revision
Posted on 25th June 2017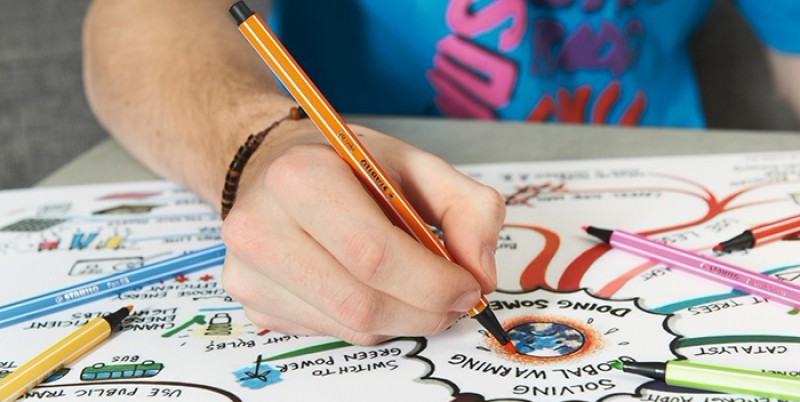 We all know that end of term feeling: you welcome the time off College and want it to last forever, especially before the summer break. The thought of six weeks stretching ahead of you feels like bliss. There is no doubt that towards the end of term some plans have already been made and you don't even want to have to think about College. But, now that the majority of A Levels have become linear, there is a lot of content from the first year that you'll need to know towards the end of the second year.
Ideally, revision shouldn't stop after your summer mock exams, but we all know that is a slightly unrealistic expectation! Here are five tips to make summer revision a bit more bearable:
1. Keep your summer plans
There's nothing worse than feeling bogged down in revision. It won't do you any good to stay in all the time revising, so plan a couple of revision days in advance each week and spend the rest of it having fun!
2. Go outside whenever possible
If it won't distract you, take your revision outside. The fresh air will help and a bit of sunshine might make help it feel more manageable.
3. Work hard, play hard
On revision days, work hard. As straining as it can be, put your phone in another room and only go on it during breaks. We all know it's not easy, but you'll get more work done without any distractions, and Snapchat, Facebook and Instagram will still be there in an hour's time. The more you get done now, the less you have to do later.
4. Stay hydrated
Although British summers aren't often as warm as we would like, it's still important to stay hydrated, so make sure you drink lots of water throughout the day. Instead of plain water, you could try it with ice cubes with fruits in, or frozen fruit juice ice cubes.
5. Set a goal
Set yourself a target to achieve at the end of each week and then at the end of the summer as a whole – that way, you've got something to work towards and you won't spend too long revising one thing. Time efficiency is key, because who wants to spend more time revising than they need to?

Eleanor Crump (Studying A Levels in English Literature, Government & Politics and Modern History)