Sherlock's in Victorian London
Posted on 9th December 2015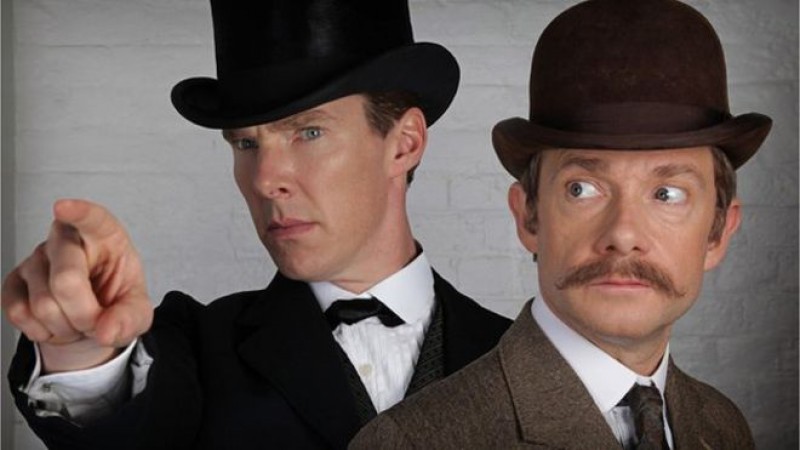 Photo credit: http://www.bbc.co.uk/news/entertainment-arts-31920229
Standing alone from the main series, Sherlock is set to appear in a Victorian London setting for its first ever Christmas special. Titled The Abominable Bride this leaves us to wonder what mystery will need to be solved this time.
The Sherlock TV series produced by Steven Moffat and Mark Gatiss presents Sherlock Holmes (Benedict Cumberbatch) and Dr John Watson (Martin Freeman) in a present day setting leaving us guessing how this dynamic duo will fair without the modern technology of today when the story is thrown 100 years in the past in comparison to the 21st century.
However, bringing the story back to the setting of Arthur Conan Doyle's books may give viewers an insight into his traditional works and will provide them with a fresh perspective on the characters in a new plot line before we are hurled back into the modern day series. Moffat confirmed the episode would be incongruous from the rest of the series stating 'the special is its own thing' and continuing 'it had to be a separate entity on its own. It's kind of in its own little bubble'. Not only will this be the first special to appear for Sherlock but it's also set to appear in cinemas making the adventure even more so… well…special. The separated nature of the episode will allow any member of the family to enjoy it whether they've previously seen Sherlock or not making it a perfect Christmas event.
Millie Boucher (Studying A2 Art, AS English Literature and AS Medieval/Early Modern History)