Quick and Easy Free-from Christmas Gingerbread Biscuit Recipe
Posted on 15th November 2016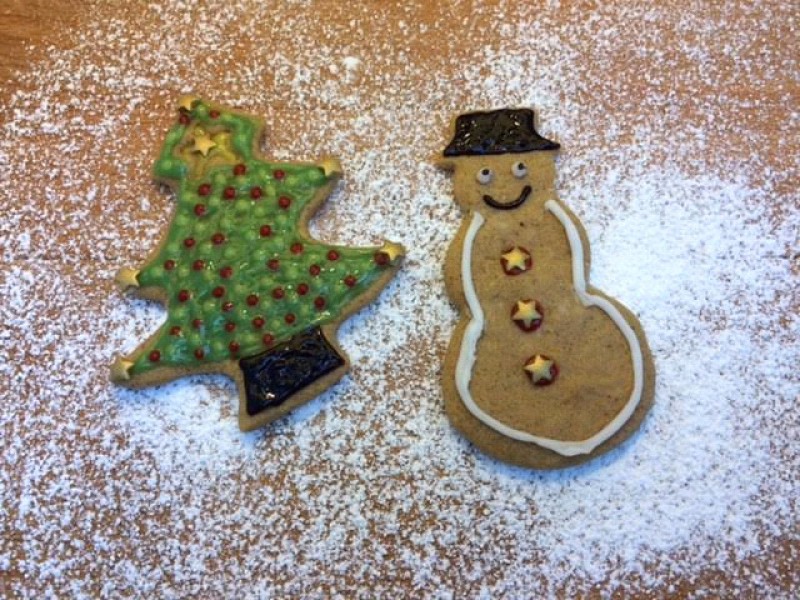 Photo credit: Harriet Pandeli
This recipe is gluten free, vegan, soya free and does not contain nuts.
Ingredients:
35g Maple Syrup

50g Light Soft Brown Sugar

50g Dairy Free Baking Spread (You can find this in virtually all supermarkets next to butter, it normally just says baking spread but if you check the ingredients most of the time they are dairy and soya free).
The zest of a quarter of an Orange

1 teaspoon of Ground Ginger

Half a teaspoon of Ground Cinnamon

A pinch of Nutmeg

Half a pinch of ground Cloves

A quarter of a teaspoon of Bicarbonate of Soda

125g of Gluten Free Plain White Flour

A quarter of a teaspoon of Salt

Half a teaspoon of Xanthan Gum (This can be found in most supermarkets in the free-from or home baking section)
Recipe:
Preheat the oven to 160°c or fan 140°c or gas mark 3. Line a baking tray with baking parchment.
Put the baking spread, syrup, sugar, spices and zest in a saucepan on a low heat until the baking spread melts and the sugar dissolves.
Increase the heat of the pan until the mixture boils, then remove from the heat and add the Bicarbonate of Soda. Stir in and then leave to cool.
After 15 minutes fold in the sieved flour, salt and Xanthan Gum a bit at a time.
Place the mixture on a clean surface and mould into a smooth ball.
Roll out the mixture between two sheets of baking parchment until it is around 5mm in thickness. Then refrigerate for around 5-10 minutes.
Once the dough is more firm you can cut it into your desired shape and put it on the baking tray. Bake for around 6-9 minutes, depending on oven temperature it may take slightly less or more time so check the biscuits regularly.
Harriet Pandeli (Studying A Levels in Mathematics, Modern History and Philosophy & Ethics)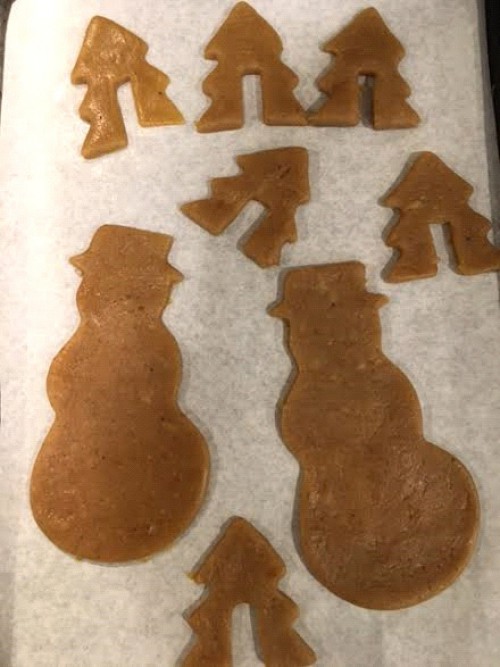 Photo 1 credit: Harriet Pandeli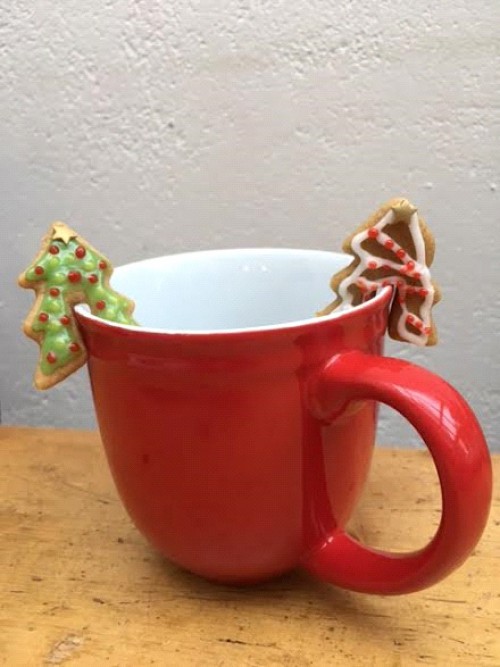 Photo 2 credit: Harriet Pandeli