Panto Season has Arrived, Again
Posted on 12th December 2018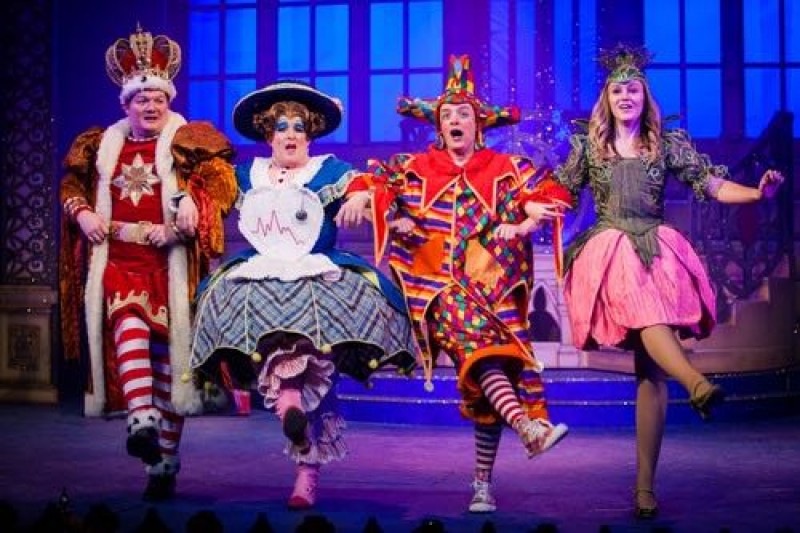 Tinsel sellotaped to the ceiling, classic jingles echoing throughout classrooms... and it's time to pile into the coach for the panto. Whether this inspires fond nostalgia or ambivalent boredom, a survey of 100 Sixth Form students shows that for two thirds of us a Christmas panto has been experienced at least once during our primary school years.
Fairy-tales brought off the page, coupled with slapstick, songs and partially-voluntary audience participation. Evidently a great way to challenge the idolisation of the screen culture, by engaging with something immediate.
However, with four productions of Snow White and three of Sleeping Beauty within an hour's radius of Hereford, how much can pantomime represent an evolving industry - and what do these productions really promote?
Most pantos offer a moral, but children would struggle to unpick it from the light-hearted, glossed-over portrayal and are more likely to retain the memory of stereotypical gender roles and romance.
95% of teachers say that artistic learning is side-lined for increased core subject content, according to the National Union for Teachers. Arguably, young children's reduced awareness of artistic avenues has directly contributed to an increased fear of academic failure and depression.
Therefore, theatre trips are essential for rebalancing the biased curriculum and encouraging interest in the arts. This is especially vital for those who struggle with the core subjects, so they feel they have other options, for example: SEND and EAL students, who may have reduced self-image due to lower academic results.
But constant re-adaptions of the same fairy-tales are not engaging with children on an emotional level or portraying a versatile industry that inspires them.
In addition, a state of education report revealed that three quarters of primary schools feel inadequately equipped to deal with mental health issues.
Theatre productions have the potential to facilitate children's understanding of their mental health. Paddleboat Theatre Company tackled the diffcult story of a child in foster care through the relatable imaginary friend; Frantic Assembly showed the 'internal workings' of an autistic mind through engaging technical and physical theatre.
Theatres need to stop underestimating children's capability to connect with serious issues and instead they should encourage self-expression and should educate to avoid ignorant bullying. Unfortunately, currently school trips such productions are few and far between. Therefore, a short coach journey to the nearest panto will have to do, if the parents are willing to pay for fuel!
Emma Robinson (Studying A Levels in Drama & Theatre Studies, English Literature and Mathematics)