My Experience at the Women's March
Posted on 15th March 2017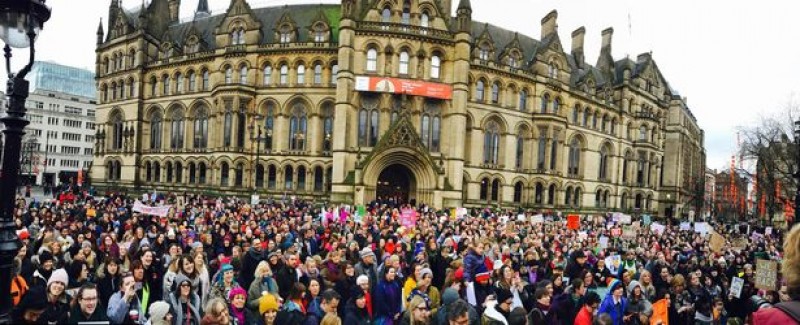 Photo credit: Zoe Haylock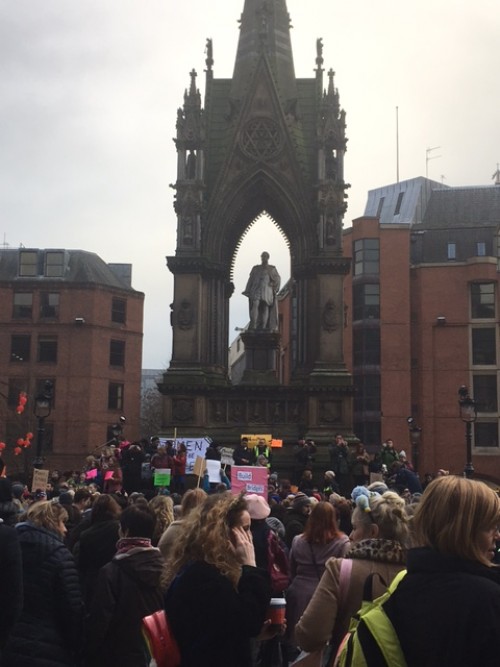 Women's March 2017, Manchester Photo credit: Zoe Haylock
When I went to the Women's March in Manchester back in January, I was amongst a community of inspiring, self-motivated people who understood the intentions behind such a protest.
It is now 2017. People believe that sections of the population are maybe not treated equally, but fairly. They seem to rejoice in the idea that the 21st century has brought a new wave of equality to our population. We look back on history with outrage and tell ourselves that we are better now and that such atrocities will never happen again.
But what if our society has changed in a way to decrease the progression of an egalitarian society? The neo-liberalism rules that were introduced in the 20th century that we live by mean that having an equal society is simply counterproductive and inefficient. If people could just see the expansion of women in the higher levels of the workforce as a positive and accept that diversity only increases efficiency rather than being a nuisance, they would find that equality is actually a positive thing.
But before, during and after the march, we heard masses of people protesting that such a march isn't legitimate. Their argument was that the majority of the marchers were people who have privileged lives and have no outrageous inequalities to face and so have nothing to complain about. But five million people marched worldwide and it turned out to be the biggest march in US history. Yet some sweep such a protest aside and argue that those involved do not have the right to voice their opinions. People protested because they could do something that others can't. There was no intention to change the world overnight.

Zoe Haylock (Studing A Levels in Drama & Theatre Studies, English Literature and Modern History)