Last Minute DIY Gifts
Posted on 1st November 2016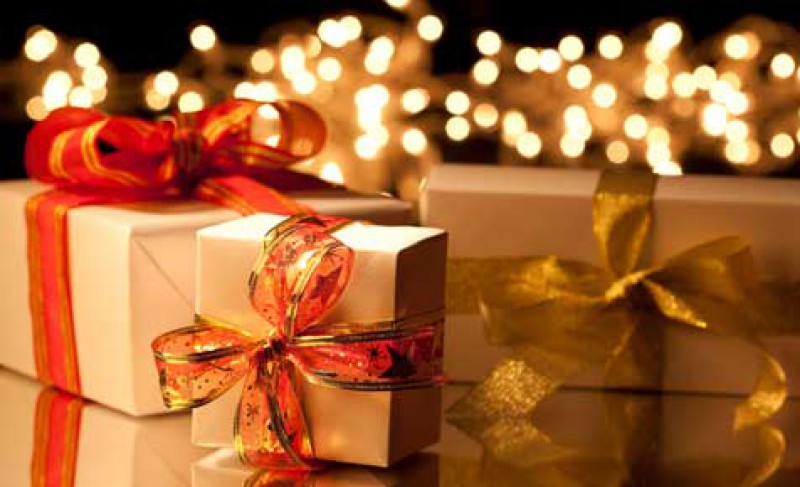 Photo credit: http://www.kidspot.com.au/Christmas/Christmas-ideas-Cheap-Christmas-Christmas-wrapping-on-the-cheap+3655+664+article.htm
It's Christmas Eve. The shops are all shut, and all that remains are their twinkling displays of stockings and Santa Clauses. The sweet sounds of carols are echoing outside your window, the smell of mince pies and warm spices are drifting around your house, chestnuts are roasting on an open fire and sweet-mother-of-baby-Jesus-lay-me-in-a-stable you haven't bought your family a single measly present!
We all know that familiar frantic feeling. Fret no longer. Here are two relatively easy gift ideas that'll convince your parents you've spent months planning their prezzies, not just two hours in your bedroom rapidly praying those inner artistic skills you definitely harbour inside will make an appearance at some point and pull off the impossible…
Hand Decorated Mug
Skills you need: Not choosing a mug which your parents WOULDN'T want to see ruined/improved by your good-doings
How: Get your sharpies out (if they're not oil based just go over the design again after they've dried) and awaken your inner Van Gough by drawing your design onto the chosen mug. After your master piece is complete, leave to dry for a couple of hours (if you're organised and are doing this a few days before then leave them to dry overnight so the design can be drawn over again to ensure it won't rub off in the wash). Once dry, put the mug in the oven, turn the oven on to 175C and bake for 30mins (leave in the oven until it's cooled down to avoid crackage).
Note: Do not wash before your beloveds receive the gift: it may rub off slightly and at least they can appreciate your creativity in its full splendour
Honey and Lemon Sugar Body Scrub
Skills you need: Literally none
How: Put the juice of one lemon and 2tbsp of olive oil into a bowl and start whisking. Add 2tbsp of honey whilst you are whisking. Pour in some caster sugar until you reach the desired level of scrubbiness (should be thick enough to spread on your arm) and spoon into a jar. This is pretty basic, but whoever is lucky enough to receive this miracle of a scrub will think you invented 'Soap and Glory'
So there you have it. You don't have to spend one penny and your family receive a decent present – everyone wins. Of course, you could go all Pinterest and add ribbons or use mason jars or stencil on some snowflakes. Go all out; don't let this basic article restrain you. However, for those of us who maybe aren't that artistically gifted, perhaps it would be best to stick to the instructions and not stray too far from our creative genes.
Ella Mapes (Studying A Levels in English Literature, Modern History and Law)