Hereford Bypass: Is it a Good or Bad Thing?
Posted on 17th April 2018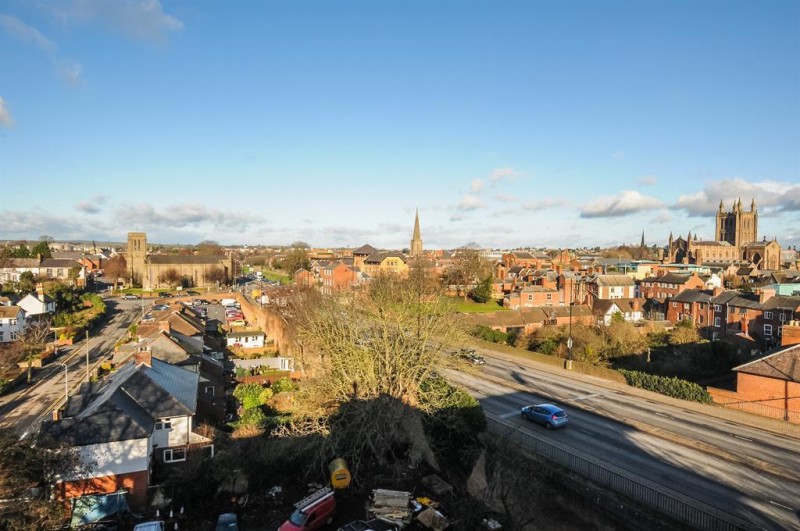 In Hereford, there's a scheme called "Hereford 2020" to support the future of the county by bringing new homes, jobs and opportunities to reduce Herefordshire's ageing population.
The scheme has already seen the development of the Old Market Shopping Centre and the New City Link Road, but there are still many other agendas which are planned to have been completed or well underway by 2020. These include the city centre and transport hub refurbishment, a brand new urban village and a bypass around the city, the latter of which has been very controversial.
The idea is that a bypass will be created from below Hereford and will take commuters north of the city, providing an alternative route to the A49 which goes through the city centre. The bypass, once built, will include a new river crossing over the River Wye and cross two major roads; Kings Acre Road and Roman Road. It is hoped the bypass will bring several thousand new homes and jobs to the city, as well as a new university.
At the moment, Herefordshire Council have shortlisted seven potential routes for the bypass and by July they will have decided the final route once the public consultation has finished. In 2019 the council are hoping to apply for planning permission for the bypass, before starting work in 2022.
There are several reasons why the bypass is urgently needed for the city. These include delays to long-distance journeys because of low speeds, and a single river crossing struggling to cope with current traffic levels, causing heavy congestion and unreliable journey times. Delays are caused by the high number of cargo having to travel through the city. The bypass is also wanted because of the poor air quality and emissions in the city as a consequence of the amount of congestion and cargo travelling through the city.
However, there are drawbacks with the bypass itself. Up to five homes will have to be demolished as they are in the way of the route itself. The bypass will also have an impact on the environment too, with the landscape surrounding the city being affected.
In my opinion, the bypass is a good thing. It's something the city has needed for decades. Though there are negatives, including the impact on the environment, the bypass should make Hereford a cleaner, safer and nicer place for people to live.
Nathan Hodges (Studying BTEC National Extended Certificate in IT, A Level Media Studies and A Level Photography)