Commercialised Christmas
Posted on 15th November 2017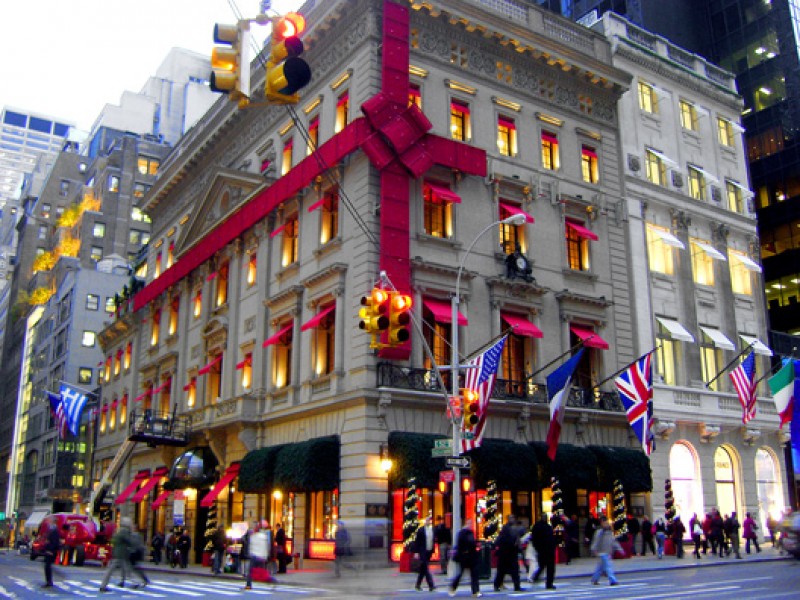 Image credit: https://theprepcrew.wordpress.com/tag/nyc/
It was the end of September when I saw the first Christmas decoration in a store. Two weeks later, every shop I went in to had Christmas music blasting through their speakers and Christmas trees in the entrance. It was commercialisation at its finest -the process of managing or running something principally for financial gain - essentially, a modern society's version of Christmas.
Commercialisation can be traced back to the Victorians. The 1880s saw a rise in window displays, as department stores were fighting to 'outshine' each other and, in 1888, JP Robert opened up the first Santa's Grotto, where kids could go in and meet the 'real' Santa Claus. In 1848, the Illustrated London News posted a photo of the queen and her German-born husband Prince Albert standing around a Christmas tree. It wasn't long before almost every household in Britain invested in the Christmas tree. It is evident from these facts that almost all of the traditions we have come to know and love began with the Victorians.
But modern society also has its fair share of commercialisation, from writing out a Christmas wish list, to delving into YouTube, watching teenage girls sharing What I got for Christmas 2017 and insisting "I'm not trying to brag". It's evident that every store that you go into - Waitrose, Morrison's, etc. - starts stocking Advent Calendars and Lindt Chocolate Bunnies, even before the Halloween Pumpkins have begun to sell out.
Commercialised or not, you have got to love Christmas.
Emma Williams (Studying A Levels in English Literature, Government & Politics and Modern World History)