Christmas Traditions Around the World
Posted on 15th November 2016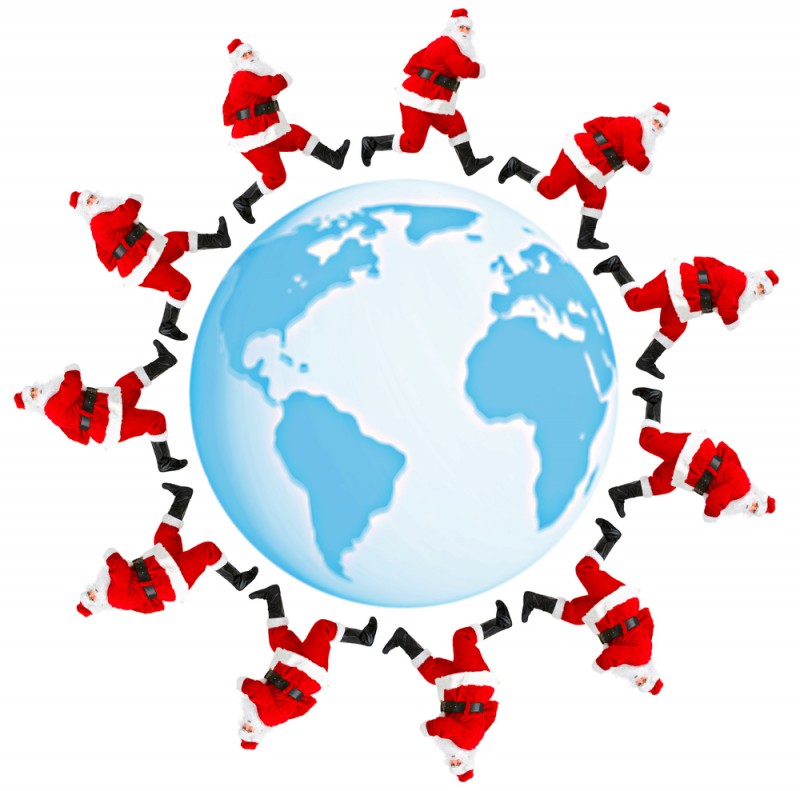 Photo credit: https://www.webanywhere.co.uk/blog/2015/12/4489/
Every year millions of children in Britain anticipate the arrival of Father Christmas, who will eat the mince pies carefully laid out for him and leave presents under the Christmas tree. Yet we forget that other countries that also celebrate Christmas do it in very different ways and have completely different traditions.
One of the countries that celebrates Christmas most differently from us in Britain is Spain, to the point where many of their Christmas celebrations are not on 25th December. Spanish children get a few presents on the 25th, but the main event is on 6th January (el Día de Reyes ). In the morning, children wake up to find presents not delivered by Santa Claus but by 'The Three Kings' (los Reyes Magos).
Many British Christmas traditions originate from Germany; however there are some customs we have not adopted. For example, the main day presents are exchanged with the family is Christmas Eve. A further different thing about German Christmas is that on the night of 5th December 'der Nikolaus' leaves small presents and sweets in the kids shoes.
Traditionally, in Italy, it isn't Father Christmas that delivers the presents but instead it is the kind witch La Befana. This belief stems from the notion that she followed the wise men when they were delivering gifts to baby Jesus but she got lost on her way so instead gave presents to other children.
Eleanor Smith (Studying A Levels in German, Government & Politics and Modern History)