Christmas Literature
Posted on 16th December 2015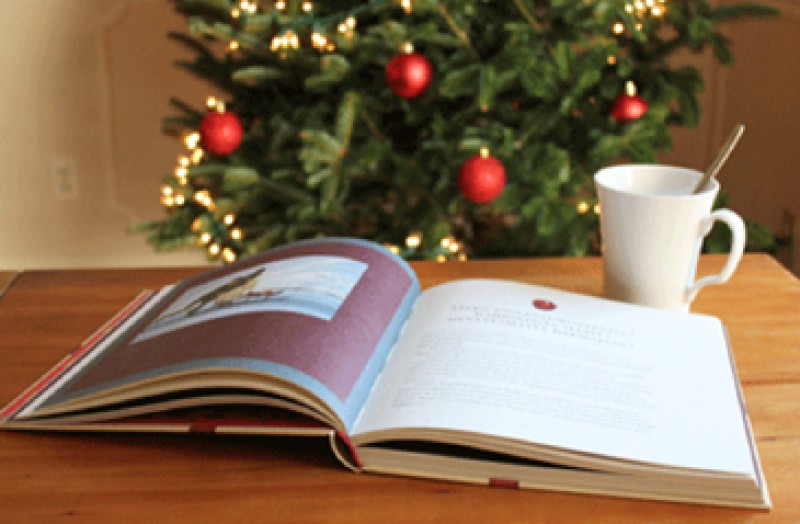 Photo credit: Laura Niemi
Winter is coming and Christmas with it and what better way to spend it than curled up with a good book?
Of course it can't be just any book, it has to be something appropriate, of which there is hardly a short supply. Writers have long attempted to encapsulate or cash in on the festive spirit, depending on your perspective, and the 25th of December is no different. One notable example of this would be Charles Dickens famously racing to complete A Christmas Carol in six weeks in order to have it available in time for the holiday.
On a less cheerful note is Agatha Christie's numerous stories of holiday homicide; Hercule Poirot's Christmas, The Adventure of the Christmas Pudding and, continuing the pattern of titles, A Christmas charity. While less hortatory than the previous two authors, Christie nevertheless enjoyed considerable success with her tales.
Of course this pales in comparison to two other, much more lighthearted novels. C.S Lewis' The Lion, the Witch and the Wardrobe carries a large amount of Christian motifs, the importance of Christmas being the most notable. And while hardly highbrow literature, the enduring popularity of Dr Seuss' How the Grinch stole Christmas earns it an important slot in the holiday cannon.
But what ultimately makes Christmas literature interesting is that, unlike any other subject, it unites every voice that writes upon it with a single message; one of hope, love and charity. They all unanimously sing praises of humanity and our compassion to, despite all our selfishness, jealousy and greed, still is capable of outstanding acts of kindness. And that, above all else, is perhaps what Christmas is really all about.
Charlie Wellings (Studying AS Drama & Theatre Studies, AS English Literature, AS Modern History and AS Philosophy & Ethics)