Christmas in Austria: The Terrifying Tradition
Posted on 15th November 2017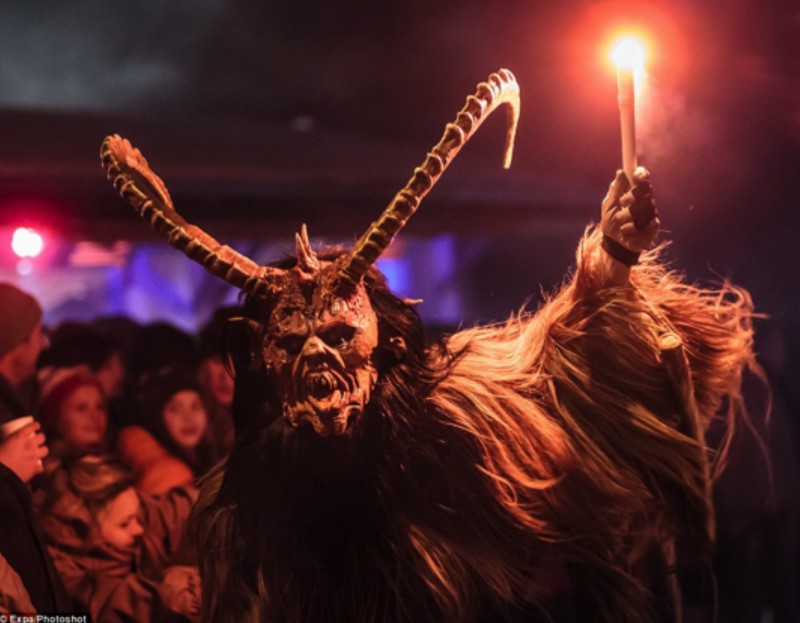 Image credit: Expa Photoshot

Christmas is rapidly approaching and you can't have Christmas without traditions. The UK standard has Christmas pudding and crackers, reindeers and robins, Santa and stockings. However Austria has a slightly different tradition…
Austria is a German-speaking country in Central Europe. It's characterised by mountain villages, baroque architecture and jagged Alpine terrain. I went to Austria on a school trip to ski in 2016, it was an amazing experience however something that I will always remember is the Austrian Christmas Tradition: Krampus.
Krampus is a horned figure described as "half goat and half demon". He wears chains, thought to symbolise his binding to the devil. The impersonators thrash these chains for a dramatic effect. The purpose of this chilling creature is that during the Christmas season, he will punish children who have misbehaved - quite a contrast to Father Christmas.
Being chased and whipped by lots of Krampus figures would seem to be the stuff of nightmares. But in Austrian towns whole families take to the streets and seem to enjoy being pursued by the monsters. Perhaps the local children get used to the horns, fangs and sticks from an early age, as the loudest shrieks seemed to come from the foreigners!
Although Krampus is often seen as the counterpart to St Nicholas his origins go back even further. He is said to be the son of Hel, the Norse god of the underworld, and his name comes from the Germanic word 'krampen' meaning claw. As Christianity spread through Europe the pagan Krampus remained a key part of the December celebrations. He has been banned more than once by the church and government but the people have always refused to abandon their Krampus and today the tradition is stronger than ever.
Happy holidays!
Sarah McCrann (Studying A Levels in Biology, English Language, French and Geography)