And That's What Christmas Means to Me
Posted on 15th November 2017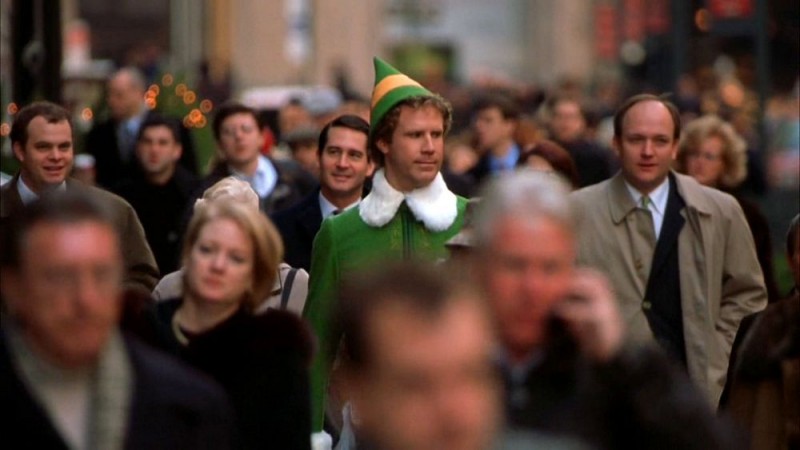 Buddy the Elf, played by Will Ferrell in the 2003 film, Elf Credit: https://www.empireonline.com/movies/elf/review/

Christmas means different things to different people and that's one of the best things about the festival; everyone has different views on what it represents.
Yet, it doesn't matter who you are, what job you do, who you love or where you live, in the end there are only two different types of people on this Earth: those who love Christmas and those who hate it. The "Buddys" and the "Scrooges".
If you belong to the former of these categories - which you should - then you're like me. As a result, you might agree that the best thing about Christmas isn't the actual day with the presents or the food, but rather the whole atmosphere and build up in the cold December days before. The lights covering every main high-street, the Christmas songs blasting out of car radios, the cheesy movies and just the general feeling of (metaphorical) warmth and happiness.
Obviously, I know and appreciate the religious origin of Christmas; I have scarring memories from primary school of being forced into shepherd, king and, for some reason, cheerleader costumes as part of the annual birth of Jesus play.
Of course, the part every young girl wanted was Mary but having blonde hair meant I was automatically ruled out of that one but I was never cast as an angel either much to my dismay. Thinking back, I'm still quite offended. But to some people, that remains the fundamental principle of the holiday because it is such a big part of their life and religion.
However, in a time where Christianity is slowly becoming a less followed religion and more and more people are atheists, Christmas has become a lot more about the young children that are told of Santa Claus and his reindeer, of naughty lists and winter magic. Whether telling them these stories is morally correct or not is up to the individual to decide. Personally, I think the happiness it provides them with adds to the joy of this time of year but you could spend ages debating the topic if you had the time or effort to.
And then, of course, you have the people who don't celebrate Christmas at all, either for religious reasons or pure bah-humbug reasons. To them, Christmas and the days that come before are just regular winter days - maybe slightly irritating winter days for the grumpy ones. This minority aside, the spirit associated with this time of year turns everyone into "Buddys", no matter what Christmas means to them.

Frankie Ballinger (Studying A Levels in English Language, Geography and Psychology)