A Nice Trip Ahead
Posted on 27th March 2017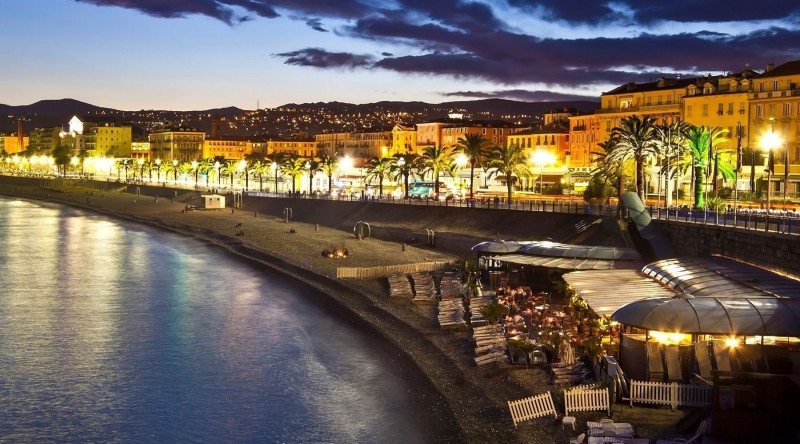 Photo credit: Azmara Club Cruises
My name is Owain Denning, I'm 17 years old and in the first year of College. I wanted to write about my excitement and anticipation of the annual French Department trip to Nice, along with 17 other first year students.
Studying French since Year 7, I would definitely say my passion for learning this language is not only long-running, but also deeply-rooted in my family – as both my parents speak a little French, and I love France too. And what better way to feed my passion than taking A Level French, hoping it may lead me onto careers where a second language is a requirement of the job.
And, it turns out there is an added bonus – a trip to Nice, whereby, in pairs, we have the opportunity to stay with a native French-speaking family for six days and no doubt improve our French drastically within a short but intensive period.
Though the cost of the trip this year isn't cheap, I strongly believe that the experience I will gain from the trip will be priceless in terms of its usefulness. Also, it's not just staying with the families, the trip also entails attending a nearby college in Nice where we will be immersed into four French classes per day (all conducted in French, of course) and the chance to experience the local culture, through its fromageries, eclectic choice of restaurants (something of a personal favourite), fascinating history and nearby sun-soaked, golden beaches.
I personally have no doubt that this trip will go down in memory for all the right reasons. I mean, after all, not a lot in life is better than having the choice of visiting such a beautiful city and having the benefit of a greatly improved second language afterwards. And I don't just speak of this through anticipation either. I know it from when I went on my secondary school's French exchange trip to Besançon in mid-eastern France in 2014. Back then, my French was still fairly poor, but, after the week of staying with a French family, it was noticeably improved, in overall speaking and sentence formulation and particularly my pronunciation.
So, with all of this in mind, I wish everyone else on the trip with me a wonderful time away and to anyone else who may be considering going on next year's trip a recommendation to go – it has to be the best way anyone could get to improve their MFL within such a short period of time and, if it's your cup of tea, think of the oh-so-authentic-and-delicious tarte aux pommes you could be eating on the Promenade des Anglais.
But for now, Vite vite, allez allez, on y va! The plane waits to fly us the 1000 miles that will take us somewhere unforgettable. A bientôt!
Owain Denning (Studying A Levels in English Language, French and Philosophy & Ethics)