Programmes for High Flyers: HE+
Hereford Sixth Form College links with Christ's College Cambridge for HE+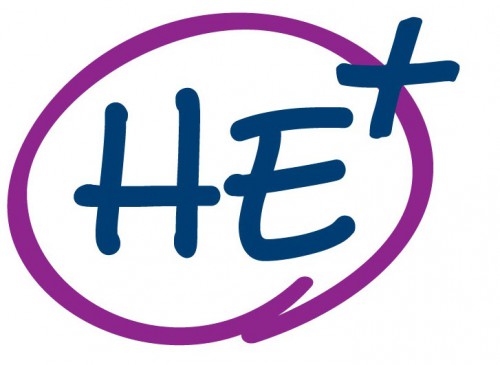 HE+ is a University of Cambridge initiative, in partnership with successful sixth form colleges. It aims to provide extra support to aspiring applicants to Cambridge and other academically competitive universities. It is only open to students in state sector schools and colleges.
The support, delivered largely through a nominated Cambridge "link" college, includes:
Extension lessons delivered at the sixth form college, by its own staff, with the option of using material designed and provided by Cambridge.
There is a minimum of 6 lessons, mostly between January and July of year one.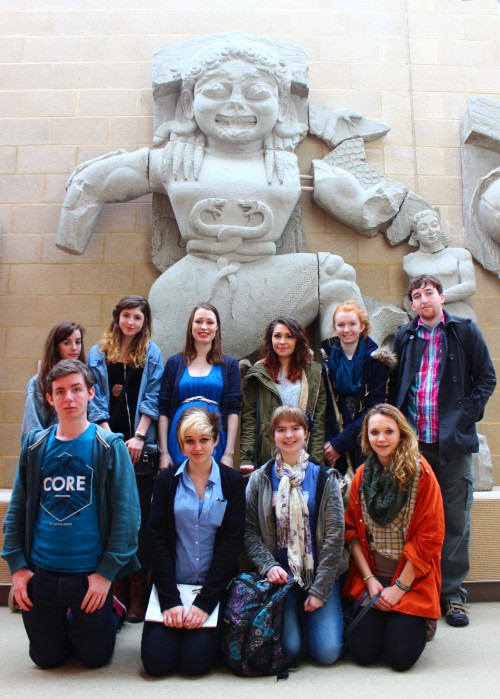 HE+ visit to the Museum of Classical Archaeology
Master classes, delivered at the sixth form college and at the university, by Cambridge academics.
Extra tailored advice on making "strong" applications.
Finance for travel costs for students to the sixth form college and to Cambridge.
As the regional hub for Herefordshire, we serve both our own candidates and those from participating local schools' sixth forms who want to make competitive applications.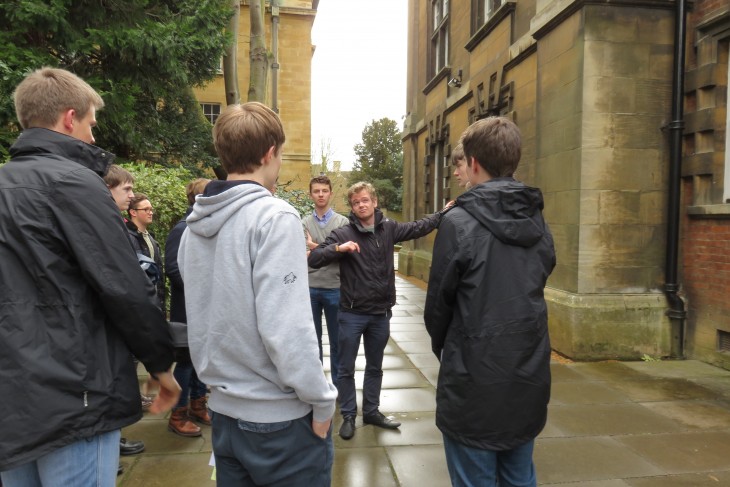 HE+ students enjoying a tour around Christ College, University of Cambridge
I don't think I would have been aiming for such high grades in my A Levels if it wasn't for the HE+ classes and the trip to Cambridge that you organised last year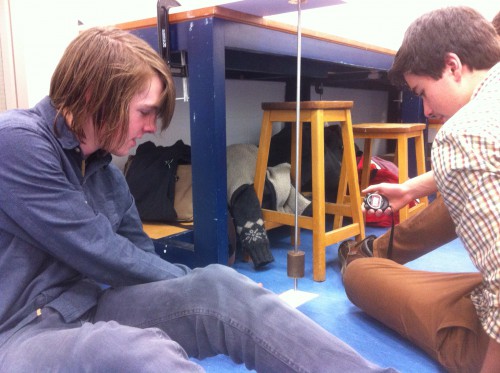 HE+ Physics trip to Cambridge
HE+ extension lessons
Extension lessons are grouped in blocks of five sessions. Students should choose one block, with a reserve should that block be full. It is not essential (nor possible in many instances) that the block exactly matches the choice of degree subject but as the purpose of the extension lessons is to encourage independent thought and reading, this is not essential. Students of Modern Languages should, for example, select the English block.
In 2017-18 there wil be a choice of eight subject blocks: English, International Politics & Economics, Maths, Medicine, Law, Natural Science, Theology & Philosophy and Ancient Greek.
For more information on the topics studied, click on the links below.
New for 2017-18: Ancient Greek
These sessions will cover:
Introduction to the Greek alphabet and English derivations.
Greek Mythology- fact or fiction?
The role of women in Greek society'
Athenian democracy- the rights and responsibilities of an Athenian citizen.
The trial of Socrates, one of the greatest thinkers of all time
HE+ Extension Lesson Blocks 2018-19