Programmes for High Flyers: HE+
Hereford Sixth Form College links with Christ's College Cambridge for HE+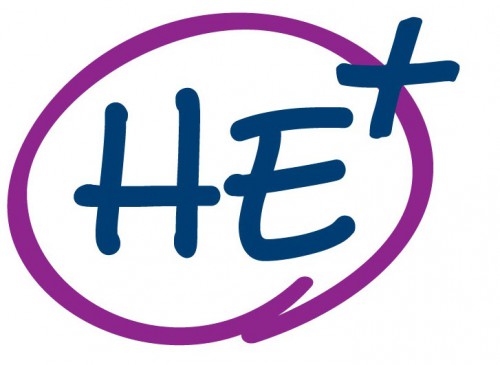 Hereford Sixth Form College is the Consortium Hub for Cambridge's HE+ programme. HE+ is a programme of Masterclasses, funded by Cambridge University, for state sector sixth forms. We work in partnership with other successful sixth forms from our area, who bring their students to the College for subject specific Masterclasses run over a number of weeks. It is open to nearly 300 students.
These sessions aim to provide extra support for those who are already academic and highly aspirational, but also those from less academic backgrounds, to aspire to Cambridge or other higher tariff universities.
https://www.undergraduate.study.cam.ac.uk/find-out-more/widening-participation/he-plus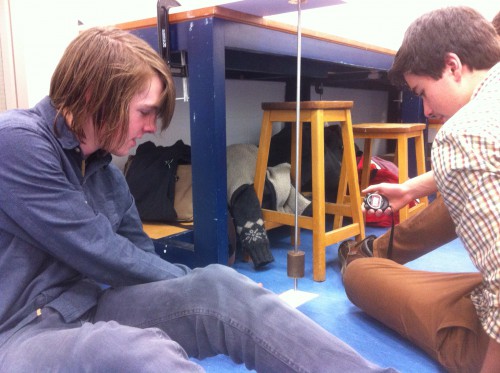 HE+ Physics trip to Cambridge
What subjects are on offer for the Masterclasses?
There are 11 subjects on offer at our HE+, including Ancient Greek, International Politics and Economics and Natural Sciences. These extension lessons are delivered at Hereford by our own staff, with the option of using material designed and provided by Cambridge. These are to support the students to access super curricular opportunities which will be beyond the specification of A Level. We also have two Medical Masterclasses on offer which are very popular and these Masterclasses are delivered by senior medics in their fields from local hospitals or medical practices.
What support is on offer?
There are at least 5 Masterclasses, and attendance is compulsory if the students sign up. The students get individual access to the Cambridge HE+ online portal where they can access resources, webinars and super curricular activities for their subject. Also, at the end of the programme Cambridge deliver Masterclasses at Hereford, as well as tailored personal statement workshops in how to make a strong application. There is also a fully funded two-day trip to Cambridge (spaces are limited).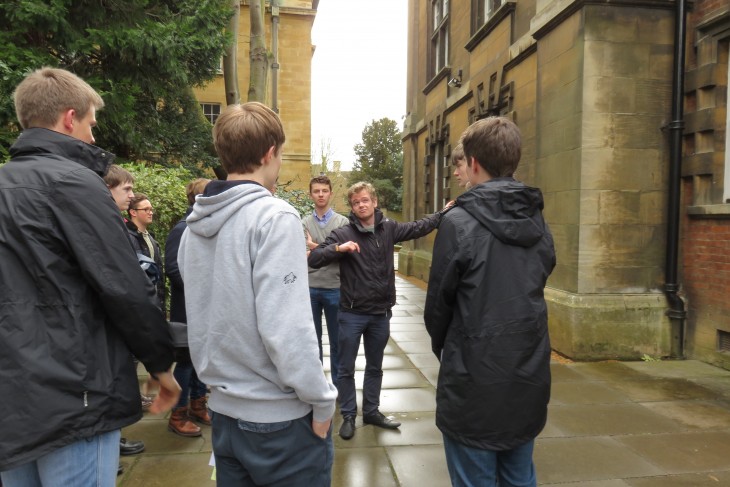 HE+ students enjoying a tour around Christ College, University of Cambridge
It's like a dream! The HE+ programme helped no end; it was great to learn about dementia in the Medics' sessions. The independence, but also the support at HSFC was amazing. No one in my family has been to university; I'm the first!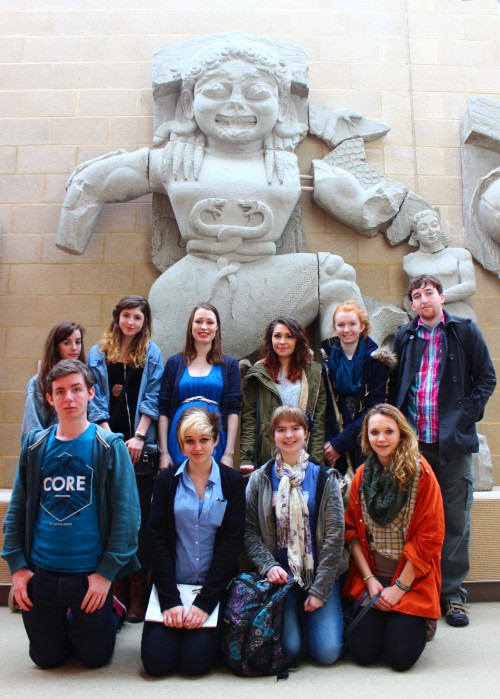 HE+ visit to the Museum of Classical Archaeology
Can my child do Reach and HE+?
Yes. HE+ runs in parallel with Reach lessons. The HE+ Masterclasses usually start in November of Year 1, on Wednesday afternoons from 2.15pm - 3.30pm and Reach lessons are timetables into the College week, from January of Year 1.
What is my student has sporting or musical commitments?
If a student is unable to do HE+ (for example if they are an Elite Athlete or have musical commitments) they will not be disadvantaged. Reach will still be on their timetables from January of Year 1.