Travel and Tourism BTEC National Diploma
Equivalent to two A Levels
This course is for those wishing to progress directly to employment in the travel and tourism industry or to Further or Higher Education courses in this field.
It is a two year, full time course equivalent to two A Levels.
What does the course involve?
The course consists of thirteen units. The final choice of units is still under discussion and this page will be updated when they have been confirmed.
Four units are assessed externally and are likey to include:
Investigating the Travel & Tourism Sector.
The United Kingdom as a Destination.
The Business of Travel & Tourism.
Customer Service in Travel & Tourism.
Eight units are assessed internally and are likely to include:
Long Haul Travel Destinations.
Marketing Travel & Tourism Products and Services.
Events, Conferences and Exhibitions.
Preparing for Employment in Travel & Tourism.
European Destinations.
Specialist Destinations.
Responsible Tourism.
Researching Current Issues in Travel & Tourism.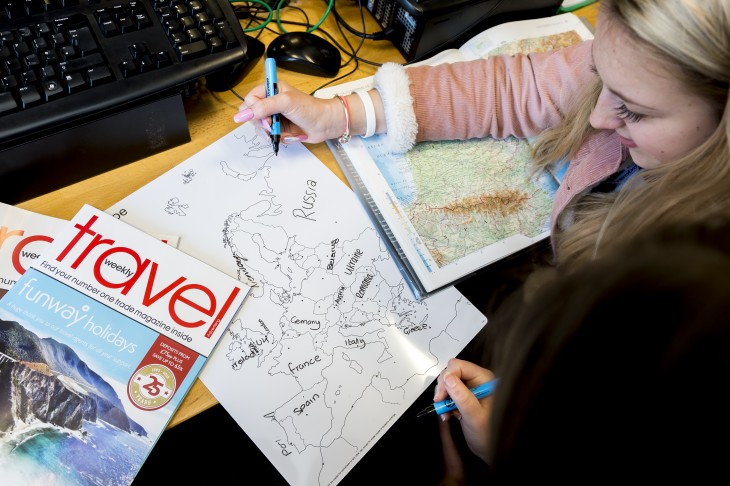 Trips
A variety of trips and visits will be organised, some of which will be compulsory. These include:
Theme park.
Local Tourism Visits.
Bristol Zoo.
Big Pit.
PGL.
Blackpool.
A short haul destination - London or Europe.
A long haul trip - New York.
What can you do after the course?
This course is primarily aimed at those wishing to pursue a career in Tavel and Turism. A wide range of degree courses are available including Travel and Tourism, Tourism Management and Business Maagement.
Want to know more?
The Choose BTEC leaflet provides more information about BTECs in general and the Case Study tells you about the Travel & Tourism courses.
You can download them here.