Performing Arts (Musical Theatre) BTEC Subsidiary Diploma
Equivalent to one A Level
This is a two year practical course for those who have experience and are interested in song, dance and choreography for musicals. It focuses on the development and refinement of singing and dancing skills and how they contribute to the telling of a story to an audience.
This course is equivalent to one A Level qualification.
What does the course involve?
You will study the genre of Musical Theatre as a whole from the 1920s through to today.
There are a number of assignments to complete, most of them are practical although there is some written work.
You will recreate pieces from musicals such as Chicago, Oklahama, West Side Story, Wicked and many more.
You will be expected to plan, rehearse and perform aspects of musicals throughout the year. These performances will form the basis of half-termly assessments alongside a written research project into chosen examples of the genre.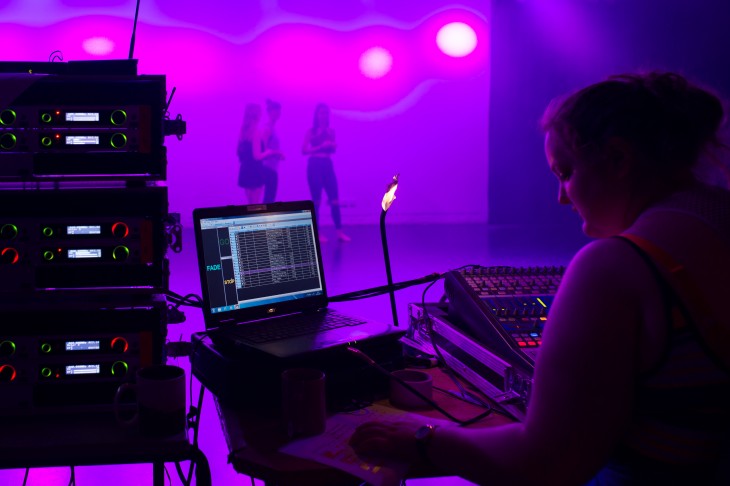 Year One
Singing Skills for Actors and Dancers
Dance Performance
Musical Theatre Performance
Year Two
Movement in Performance
Developing Movement Skills
Performing to an Audience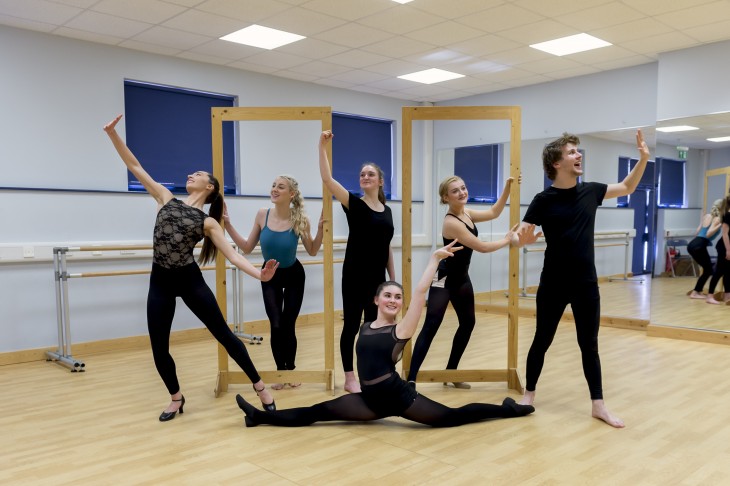 Resources and facilities
Performances will take place in our Performing Arts Centre.
Your work will be supported by a sound design technician and theatre manager with responsibility for lighting.
The Library has an extensive Performing Arts collection and you will have access to Digital Theatre Plus online archive, which contains a wide range of filmed versions of recent West End and international plays and musicals.
What can you do after the course?
This is a practical course, focusing on the development and refinement of singing, acting and dancing skills and how they contribute to the telling of a story to an audience.
Students who have completed the course have gained highly sought after places on various specialist courses. These include:
Peter Bindloss - Arts Educational College, London. 3 year musical theatre course.
Emily George - Margaret Howard Theatre School. 3 year dance and musical theatre course.
Breanne Burton - Fourth Monkey Theatre Company.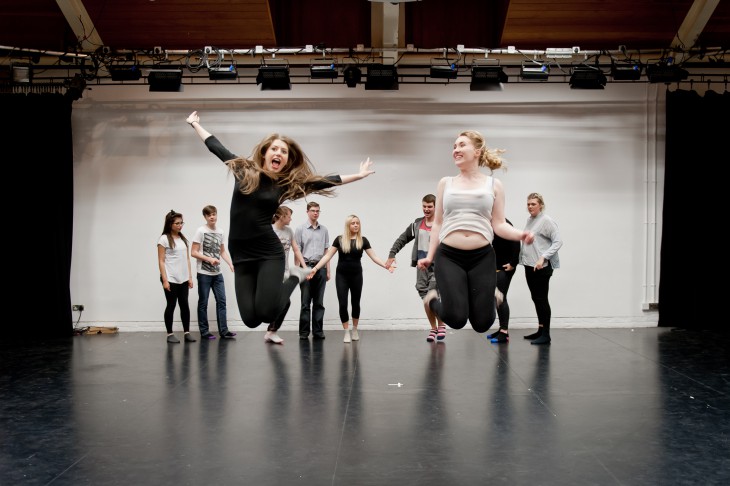 Musical Theatre rehearsal
Enrichment
The Enrichment area of this website has more information about Musical Theatre and Drama at Hereford Sixth Form College.
Connor talks about studying Performing Arts, Musical Theatre