Performing Arts (Acting) BTEC Level 3 Extended Certificate
Equivalent to one A Level
This is a new course designed for students who are interested in performing arts and would like to develop their understanding of theatrical acting and theatre practitioners in more detail. The course suits students who want to pursue a professional career in theatre and are already taking A Level Drama and Theatre, Musical Theatre and/or Dance as it will develop acting skills in more depth. It also works for students who need a more focused approach to theatrical performance and learn better with a larger amount of coursework that is assessed through individual modules.
This is a two-year course, though students can opt to certificate after one year for half a qualification.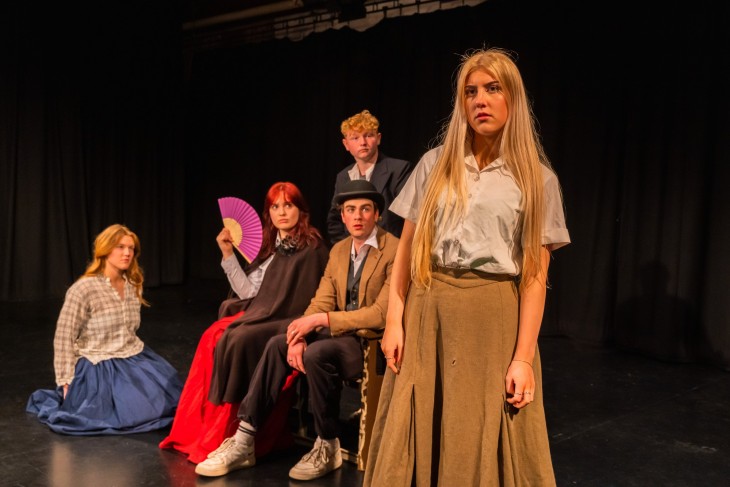 What will I learn?
You will study theatrical practitioners and develop acting and devising skills. There are a number of assignments to complete with the majority being practical, though each unit has a written element and Unit 1 is a written examination.
You will be expected to research practitioners, develop an understanding of acting theory, you will be expected to plan, rehearse, and perform throughout the course. Performances will form the basis of regular assessments alongside written research projects and presentations of findings.
Topics Covered
Year One
Investigating Practitioners Work
Developing Skills and Techniques for Live Performance
Year Two
Group Performance Workshop
Acting Styles or Interpreting Classical Text for Performance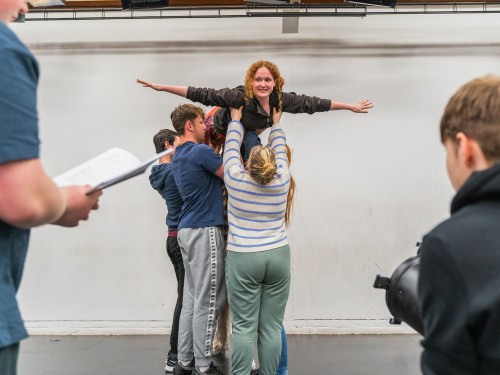 Resources and facilities
Performances will take place in our Performing Arts Centre.
Your work will be supported by a sound design technician and theatre manager with responsibility for lighting.
The Library has an extensive Performing Arts collection and you will have access to Digital Theatre Plus online archive, which contains a wide range of filmed versions of recent West End and international plays and musicals.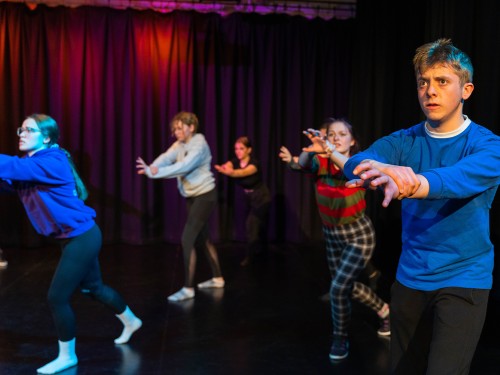 Enrichment
The Enrichment area of this website has more information about Musical Theatre and Drama at Hereford Sixth Form College.
Future Progression Routes
The course develops research, analysis and evaluation skills needed for university study as well as acting skills for students who want to apply to acting-based conservatoire courses after leaving college. To find out whether this course or A Level Drama and Theatre is the right course for you, a discussion with the Head of Department is recommended, though the course can be studied alongside A Level Drama and Theatre as well as Musical Theatre or Dance.