Back to Sports Academies list
Rugby
Coaching Staff
Keiram Hallam: Academy Manager
Level 2 RFU Coach
North Midlands U18 Coach
Andy Douthwaite
Level 3 RFU Coach
Luctonians Junior Rugby Development Manager 2013-18
ECRFU Committee Member
Pat Hill
Level 2 RFU Coach
RFU Community Coach for Herefordshire, Shropshire and Worcestershire
Ben Parfitt
Claire Higginson
Level 2 RFU Coach
Greyhound Ladies RFC Team Manager
League Entries
NatWest National Cup
AoC Sport West Midlands Premium League
West Midlands Regional Tournament
Herefordshire Marches 7s
Opportunities
Regional trial opportunities
Direct links with Luctonians RFC and Hereford RFC
Links with the RFU Community Coaching programme and North Midlands RFU
Links with the RFU for coaching/officiating awards
Recent Achievements
AoC Regional Championships fourth place 2018-19
Women's team represent West Midlands at Aoc Sport National Championships 2017-18, 2018-19
West Midlands Premier League champions 2013-14, 2014-15, 2015-16, 2016-17
Glenwood Festival, Durban, South Africa 2015, 2017
Rugby Academy players have the opportunity to gain leadership and volunteering experience within the Community Rugby Programme and help to run competitions within the primary school sector.
The Rugby Academy is currently applying for RFU Community Rugby Accredited College status.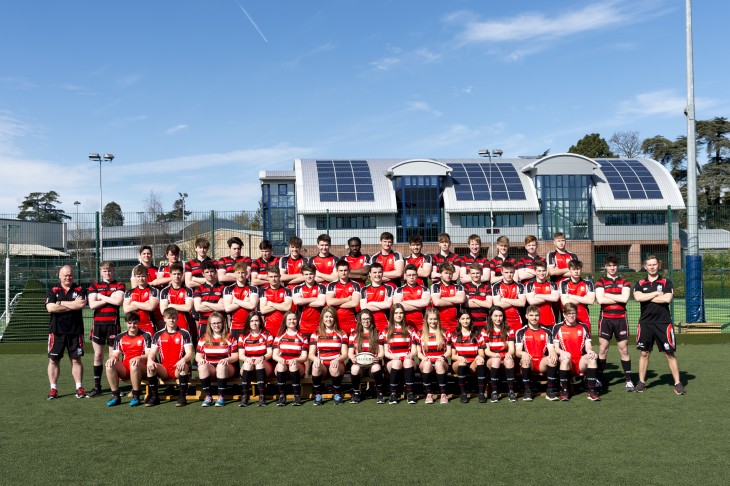 Rugby Squad
I must be honest the level of support is better than I received at university level. What a fantastic start for these young athletes!
Philippa Tuttiet visits Hereford Sixth Form College
England Rugby's Playing Offer - featuring Hereford Sixth Form College