Academia Musica Orchestra
This is the resident orchestral ensemble at the College. It combines outstanding professional musicians with scholarship students to create an exciting and vibrant sound.
They have worked with representatives from some of the most competitive universities and conservatoires and regularly perform with musicians from the industry, such as the English Symphony Orchestra.
Since its inception, the orchestra has performed an extensive range of repertiore, normally found on the music lists of undergraduate performing degrees.
Recent performances have included:
Mozart and Beethoven symphonies.
Overtures by Mendelssohn, Schubert and Beethoven.
Numerous concertos including the Greig Piano Concerto; the Haydn Trumpet Concerto; the Mendelssohn Violin Concerto; the Weber Clarinet Concertino; the Hummel Trumpet Concerto; Bach Brandenberg Concertos and the Vivaldi Double Cello Concerto in G Minor.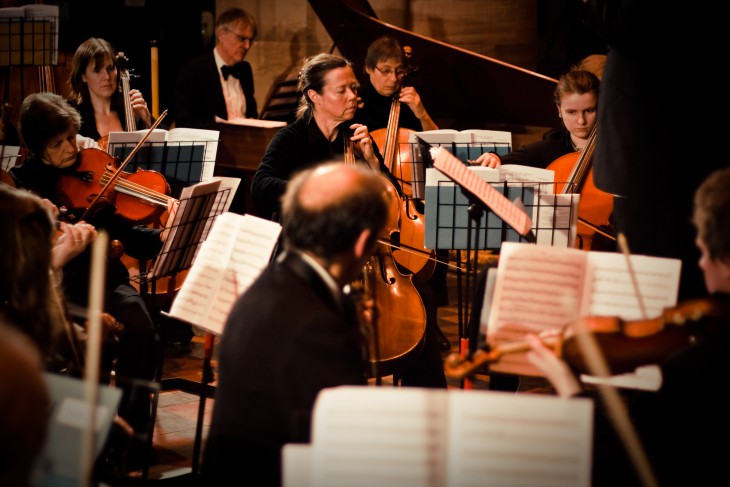 Academia Musica Orchestra in Hereford Cathedral