Academia Musica Choir
The Academia Musica Choir takes pride in its rapidly-expanding reputation both in Hereford and further afield. By adopting a fast turnover of music, the choir is able to sing Choral Evensong in Hereford approximately 20 times per year, as well as services further afield, including Salisbury Cathedral and Tewkesbury Abbey. The choir also takes part in special services and concerts across the country and 2018/2019 sees performances alongside a Russian professional choir, the English Symphony Orchestra and a concert conducted by world famous conductor Carl Davis.
The innovative training programme gives you the advantage when applying for scholarships at Cathedrals and universities. Recent scholars are now singing with choirs around the country including Merton College, Oxford.
The choir is directed by Jon Weller, Director of Music, and supported by other professional and semi-professional singers who will mentor you.
For more information about recent and upcoming recordings and performances, and for all other news, please see our website and Facebook pages:
www.facebook.com/AcademiaMusicaChoir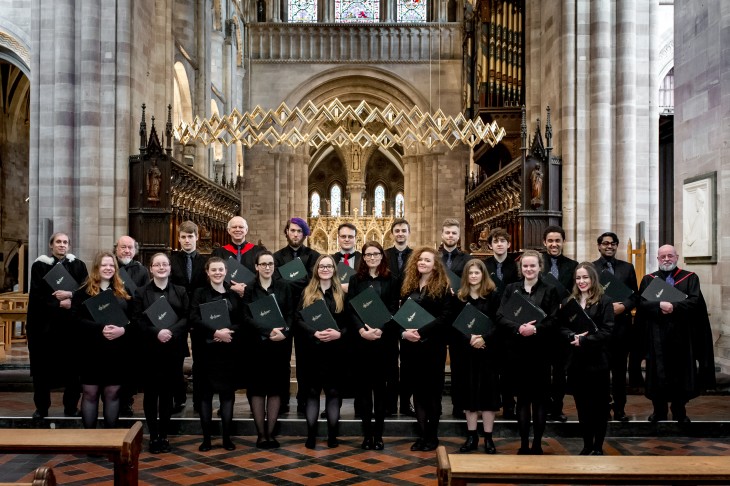 Academia Musica Choir