Young Enterprise
Young Enterprise provides students with a unique opportunity to set up and run a real firm, for a year, under the guidance of a business volunteer.
As a member of a Young Enterprise Company, you will get practical experience of the joys and pitfalls of creating a truly functioning business enterprise.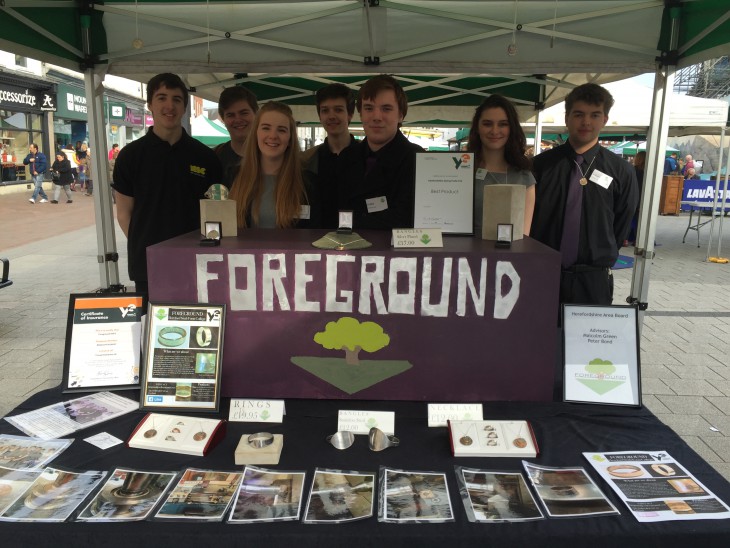 Young Enterprise team
You will do everything from raising the initial share capital through to designing and making their product or service, to selling directly to customers at specially organised trade fairs, where your business will compete with firms from other schools and colleges.
You will have the opportunity to take on a key role, such as managing director, finance director or marketing director.
Employers tend to look favourably on students who have taken part in the programme.
The academic world also recognises the value of the scheme.