Student Voice and Media & Journalism Course
The Student Voice
The Student Voice team meets regularly to plan, design and write the College's student newspaper. They take complete responsibility for the entire publication.
There are student editors as well as a team of students who write a wide range of articles.
There are regular features, for example book and music reviews, alongside pieces on issues of current interest.
Many of the team members go on to study journalism in higher education and the experience of working on The Student Voice provides excellent portfolio evidence.
The articles will appear on the student blog on this website.
There will be a print edition of the newspaper once a year.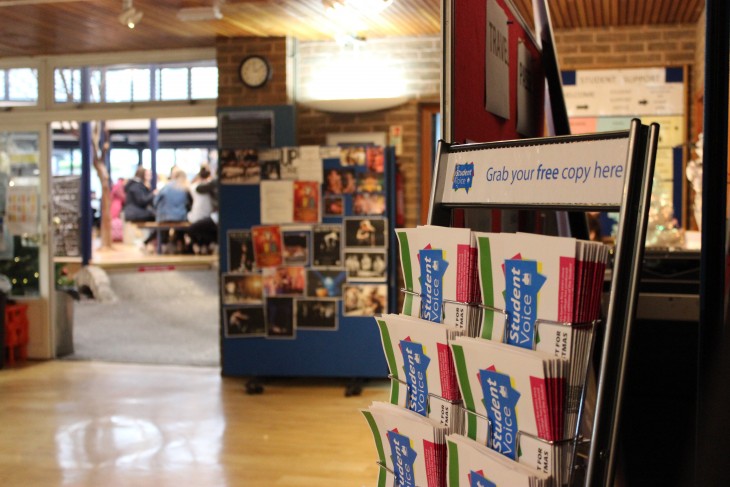 Free copies of the Student Voice
Media & Journalism course
This is a practical programme intended to give students a taste of the "real world", cutting edge of modern print, radio and TV journalism.
It is based around a programme of external speakers who are experts in their respective fields in national, regional and local media.
Past guests have included:
Sally Watson, Planning Editor for BBC Breakfast.
Kevin Backhurst, Controller of the BBC News Channel.
Dave Howard, journalist and producer.
Nicola Goodwin, BBC Hereford and Worcester.
Adam Cuminsky, Assistant Editor of BBC's Newsnight.
Mark Bowen, Deputy News Editor of the Hereford Times.
Go to the Visiting Speakers page on the website for more information.
With this guidance, students will produce a portfolio of written work which will be published through the Student Voice.
This gives an opportunity to build a clear track record of progress, vital for future careers in a competitive, fast moving profession.