Debate Society
Now in its twelfth year, the Debate Society is one of the largest and most popular groups in college with up to 400 students in attendance.
It acts as a cross College forum for students and external speakers to discuss and debate a wide range of contemporary academic, political, social, ethical and moral issues.
There are two types of event:
External speakers.
Student debates.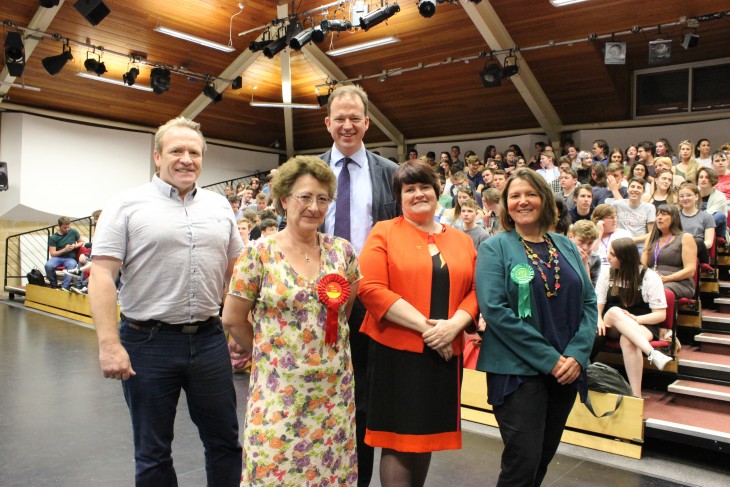 General Election Hustings
External speakers
A programme of visiting speakers who are experts in their field.
The society has strong national and local community links with politicians, pressure groups, business leaders and charities.
Past guests have included:
Sir Stephen Wall, ex ambassador to the EU.
Laura Bates, blogger and author of Everyday Sexism.
Holocaust survivor John Dobai.
Ex-government minister Lord Rooker.
MEP Nikki Sinclair.
Oxford Don, Professor Keith Ward.
Bruce Kent, formerly Chair of the Campaign for Nuclear Disarmament.
Go to the Visiting Speakers page on the website for more information.
Student debates
A panel of students deliver arguments to the audience.
The "Question Time" format offers something for everyone; those who wish to be speakers, those who wish to question the panel and those who wish to simply listen.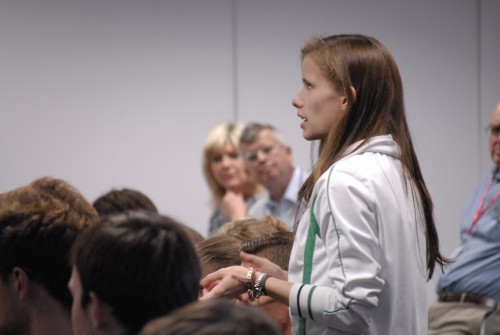 Deabte Society
Previous topics have included:
Should the UK leave the EU?
Should Britain still have a Monarchy?
Is feminism still relevant in today's Britain?
Has there been a "dumbing down" of education, literature and culture which is detrimental to us all?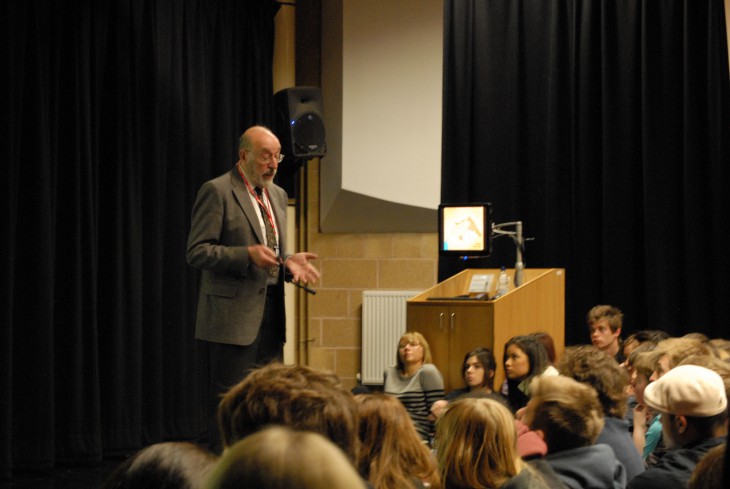 John Dobai, Holocaust survivor speaks about his life
Participation has notable personal and career benefits for students. It develops confidence, public speaking ability, analytical thinking and knowledge of current affairs.
It is particularly advantageous for those intending to progress to higher education and for those wishing to follow careers in the armed forces, journalism, media, management, law and teaching.
I attend the debate society which is massively beneficial for Sociology in terms of being provided with the skills to contrast arguments, especially with such relevant issues in today's society
What next?
Members of the Debate Society have taken part in the prestigious Hay festival and used their experiences as a stepping stone in their careers. For example:
Representing the University of Cambridge in its debating team.
Becoming Herefordshire's youngest ever councillor.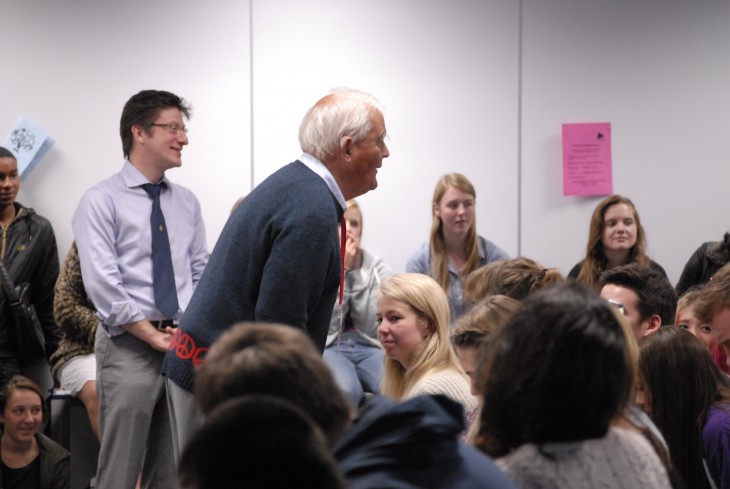 Visiting speaker, Bruce Kent answers questions from the floor