GCSE Film Studies
This course will enable you to appreciate the theory and practice of film in more depth.
You will learn about the techniques of film production such as cinematography and editing, and how these are used to tell stories in different genres such as action and superhero films.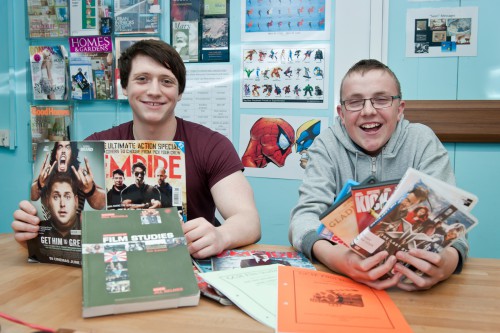 GCSE Film Studies
You will also be given the opportunity to develop analytical, research and creative skills, working both individually and in groups.
You will have regular homework as preparation for the coursework and the exams. You will be expected to produce written work as well as create visual materials such as designs and photographs. One of the coursework requirements is to create your own idea for a film.
Trips
There will ususally be a selection of trips on offer.
What can you do after the course?
You can continue on your study of film to A Level.
This course is also helpful for other subjects such as Communication & Culture.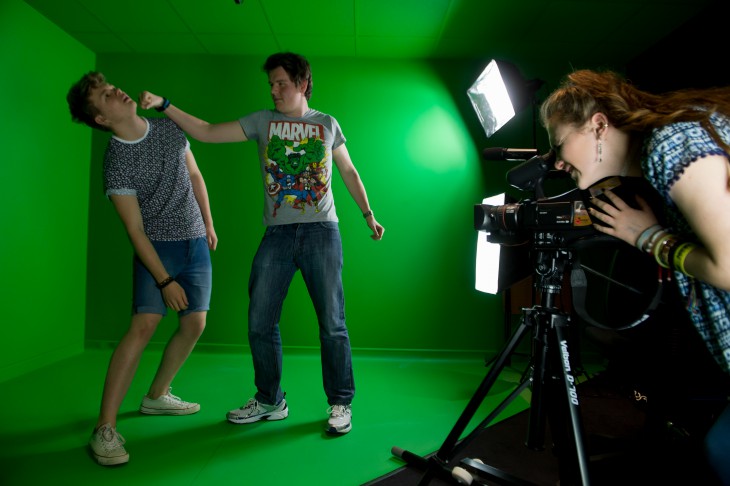 Filming in the green room